PacSun posts Q4 loss; Q1 loss view wider-than-expected
*Posts Q4 loss
*Q4 sales down 8.5 pct
*Sees wider-than-expected Q1 loss
*Shares down more than 5 pct
(Adds conference call details, updates share movement)
March 12 (Reuters) - Teen-clothing retailer Pacific Sunwear of California Inc (PSUN.O) swung to a quarterly loss, hurt by a slowdown in consumer spending, sending shares down more than 5 percent.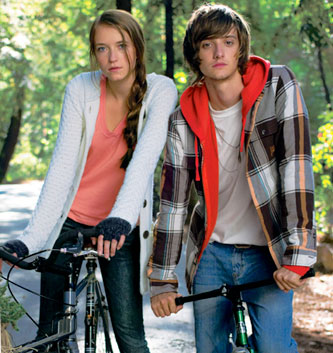 http://shop.pacsun.com/
The Anaheim, California-based company also forecast a wider-than-expected first-quarter loss, with same-store sales expected to fall in the low twenty-percent range.
Most apparel sellers have struggled as customers hold off on buying clothes and accessories, or look for heavy discounts.
In a conference call with analysts, Chief Executive Sally Kasaks said the company has agreed with its landlords to defer nearly all store refresh projects into 2010 and beyond.
The company also plans to negotiate to defer refresh projects even further, if 2009 is as bad as or worse than 2008.
"Our plan for 2009 is to open three new stores, relocate or expand nine stores, and to refresh three stores," Kasaks said.
For the fourth quarter, the company posted a loss from continuing operations of $27.6 million, or 42 cents a share, against earnings of $19.6 million, or 28 cents a share from continuing operations in the same quarter a year ago.
Revenue dipped more than 8 percent to $351.7 million.
PacSun, which had already slashed its capex budget for 2009 by more than $50 million and cut jobs to fight the recessionary environment, also saw inventories fall about 37 percent to $107.2 million in the quarter.
The company expects a loss of 26 cents a share to 31 cents a share for the first quarter, while analysts were expecting a loss of 25 cents a share.
Shares of the company were trading down at $1.15 in after hours trade. They had closed at $1.22 Thursday on Nasdaq. (Reporting by Nivedita Bhattacharjee in Bangalore, Editing by Dinesh Nair, Anthony Kurian)
© Thomson Reuters 2023 All rights reserved.