Princess Tam-Tam reveals its new campaign
For the lingerie brand Princesse Tam-Tam, autumn-winter 2009/10 will be fresh and cheerful. To photograph its collection, Princesse Tam-Tam has called on fashion photographer Solve Sundsbo.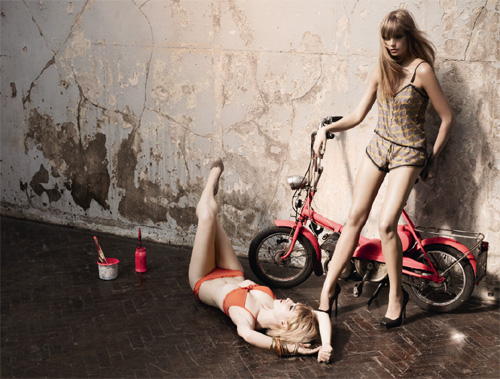 Princesse Tam-Tam by Solve Sundsbo.
A Norwegian photographer accustomed to fashion magazines, Solve Sundsbo has brought a breath of fresh air to the winter collections of the lingerie label. The theme is 'Warhol me!', which highlights colour and the customization of the range.
Taken in wide angle, the images play with the natural and the sophisticated with models who appear to be frozen in their scene. Otherwise features are left to speak for themselves: bright colours, surprising leopard prints and lace.
By Jonathan Fulwell (Source: C. Vautard)
Copyright © 2023 FashionNetwork.com All rights reserved.