By David Jones
LONDON (Reuters) - Reckitt Benckiser , the world's biggest household goods maker, met forecasts with a 14 percent rise in third-quarter profits and raised its targets for a second time, but its shares slipped as margins stayed flat.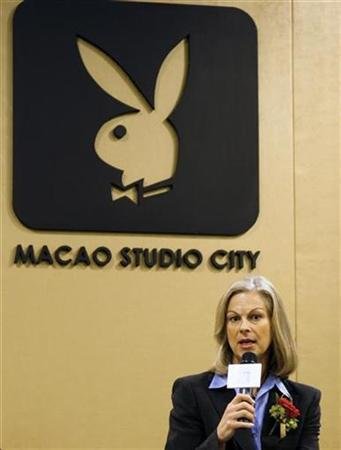 The maker of Cillit Bang cleaner, Finish/Calgonit dishwash products and Lysol disinfectants, increased its 2007 sales and profit targets as expected, but quarterly operating margins were flat due to tough year-on-year comparisons.
The group posted adjusted net profit for July-Sept of 218 million pounds, in line with forecasts ranging from 212 million to 223 million and averaging 219 million. Sales rose 8 percent, or 9 percent at constant exchange rates.
But Reckitt shares slipped 3.7 percent to 27.62 pounds by 3:36 p.m., off an early high of 29.75 pounds, having outperformed the FTSE 100 index .FTSE by 17 percent so far this year.
JP Morgan analyst Celine Pannuti said she was disappointed by the flat third-quarter operating margin of 21.8 percent, adding that excluding the group's pharmaceutical business, margins in the core business were down 70 basis points.
Chief Executive Bart Becht countered saying the flat margin was simply due to phasing of new product launches in the third quarter as the company spent heavily behind products like Air Wick Mini, Nurofen Express and Cillit Bang Grease and Floor.
"We don't look for a slowdown in margin growth in 2007 and 2008," said Becht adding that operating margins in 2007 will be ahead of the group's target of 22 percent after the company recorded an operating margin of 21.5 percent in 2006.
The group raised its 2007 targets for sales growth to 9 percent from between 7 and 8 percent previously, and its net profit growth to a high-teens percentage from mid-teens before, all at constant exchange rates, after raising them in April.
At the nine-month stage, Reckitt posted sales up 11 percent and net profits 28 percent ahead at constant exchange rates.
"Overall, a respectable quarter, but the stock market was anticipating the slightly raised guidance," said analyst Ben Maitland at WestLB.
Becht added after a strong third quarter, profit growth was running ahead of its target due to higher gross margins, while cost savings from its acquisition of non-prescription drugs unit BHI from Boots last year were coming in ahead of schedule.
He said growth was broad-based, driven by new products like Air Wick Freshmatic and fabric cleaner Vanish Crystal White, while the group also saw strong growth in Dettol disinfectants, Nurofen painkillers and Strepsils throat lozenges.
Reckitt raised its 2007 targets at its first-quarter results announcement in April, and three months later said it would review them at the third-quarter stage.
The group, which also makes Mr. Sheen polish and Lemsip and Disprin cold remedies, has outperformed many other consumer goods groups by driving top-line sales with a string of new products and profits by a series of cost-cutting measures.
Reckitt shares trade on 20.5 times forecast 2008 earnings, a premium to Unilever/NV's 15.9 times, and Colgate-Palmolive's 19.5, but below cosmetics groups such as L'Oreal on 24.4 and Beiersdorf AG on 23.4, according to Reuters Estimates.
© Thomson Reuters 2023 All rights reserved.