Record label Def Adidas Originals0 celebrates 25 years with Adidas Originals
"My Adidas", so went the lyrics by Run DMC in 1986. "Homeboy, got 50 pair. Got blue and black cos I like to chill, and yellow and green when it's time to get ill", proclaimed the emblematic rap group. More than a panegyric, it was a merchandising feat which allowed Adidas to become one of the pioneers of product placement, but also to become a symbol of hip-hop culture. There is nothing surprising therefore that for its 25th birthday, the New York hip-hop label Def Jam Recordings is teaming up with Adidas and co-signing a line of trainers.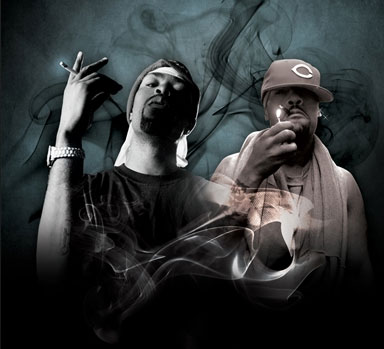 Method Man and Redman, two rappers signed to Def Jam Recordings, which will be collaborating with Adidas Originals
A collection for the coming Autumn and Winter season is planned, which will consist of shoes and clothing such as: t-shirts, tracksuits printed with the label's logo and a graphic of DJ and turntable. Artists who are signed to Def Jam, like Method Man or Ghostface Killah, have also put their names on original models.
Furthermore, Russell Simmons, who co-founded Def Jam Recordings in 1984, is none other than the brother of Rev Run, founding member of Run DMC. With this partnership which unites Adidas and the hip-hop label events have come full-circle.
By Jonathan Fulwell (Source: Sarah Ahssen)
Copyright © 2023 FashionNetwork.com All rights reserved.