Retail and hotels could see dark days ahead: investor
NEW YORK (Reuters) - Some commercial real estate sectors could be in for dark days if housing values continue to fall and the U.S. economy deteriorates, the head of commercial real estate for Marathon Asset Management said on Monday.
"Hospitality and retail are probably the sectors that scare me the most," Scott Schwartz said at the Reuters Global Real Estate Summit in New York.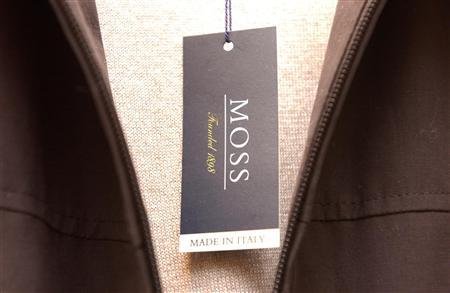 With the economy slumping and credit markets bearing down on real estate sales, many experts expect prices of commercial real estate to fall 10 percent to 20 percent from peak levels of last year, spelling trouble for investors whose businesses rely on consumer spending or the housing market.
"Retail -- obviously because you just don't know where the consumer is going to end up," Schwartz said. "But also you just had a tremendous amount of retail built up in and around all the single-family home development built in the last few years. Those are going to be real hard to lease up and keep leased."
Recent bankruptcies of retailers such as Linen 'n Things Inc, Sharper Image Corp SHRPQ.PK and Whitehall Jewelers Holdings Inc WHJH.OB could hurt shopping center landlords as well as other tenants.
"If that continues, you're going to see some large shopping centers have some issues," he said. "In a shopping center, once one of the major tenants have an issue it kind of spreads like a cancer throughout the whole center because they draw on each other."
As the weak dollar continues to help attract throngs of tourists to big U.S. cities, hotels in smaller markets are showing some signs of weakness, Schwartz said.
"Typically at times like this they'd do OK because they were drive-to destinations, but now with cost of oil, that's even hurting," he said. "You also had tremendous growth in the extended-stay sector, which was driven by business and business travel."
Some of those extended-stay hotels also were built to service the residential construction work force. "That sector grew rapidly and drastically over the last couple of years, so that's going to feel some pain," he said.
Much of the outcome depends upon how long and deep the U.S. economic downturn lasts, he said.
"I think we're going to feel heat in hospitality, retail, office to some extent. Office will have near-term pain, but if they can survive hiccup value, (they) will come back. Retail hospitality properties may not survive."
(For summit blog: summitnotebook.reuters.com/)
(Reporting by Ilaina Jonas; Editing by Braden Reddall)
© Thomson Reuters 2023 All rights reserved.