Retail sales hit by bad weather in June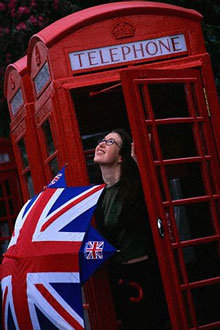 Photo: Corbis
Retail sales grew much less than expected in June, as wet weather hurt shoppers' appetite for barbecue food and Queen Elizabeth's Diamond Jubilee did not provide a hoped-for boost to spending, official data showed on Thursday.
For the second quarter as a whole - one of the wettest in decades - retail sales volumes fell by 0.7 percent, the sharpest fall since the first quarter of 2010 and a decline that raises the chances the economy will remain stuck in recession
The Office for National Statistics said retail sales volumes rose by just 0.1 percent on the month to give an annual rise of 1.6 percent - well below economists' forecasts for monthly and annual rises of 0.6 percent and 2.4 percent respectively.
"(The Jubilee) appears not to have had a significant impact on retail sales," the ONS said.
Last week the British Retail Consortium had warned that unseasonably wet weather was sapping shoppers' appetites.
Earlier this week, the ONS reported a big fall in inflation, due to heavy discounting by clothes stores as unseasonably cool and wet weather made shops bring forward seasonal sales.
Thursday's ONS data largely reflected these trends, showing a big rise in clothing sales volumes as shoppers took advantage of bargains, while food sales were down 0.7 percent on the month.
Earlier on Thursday, home improvement retailer Kingfisher (KGF.L) said underlying sales recovered in the second quarter, showing resilience in the economic downturn, but heavy rain put British shoppers off buying seasonal ranges.
More broadly, ongoing government austerity measures and turmoil in the euro zone are hurting Britons' morale and spending power.
In a newspaper interview on Thursday, Prime Minister David Cameron was asked if the government's austerity programme - originally intended to last until 2015 - would now last until 2020. "I can't see any time soon when the pressure will be off," he replied.
© Thomson Reuters 2023 All rights reserved.