Returns of online holiday gifts to hit record
After the holiday party comes the hangover for retailers: handling millions of returns this week. With a Christmas season that has seen record e-commerce sales coming to a close, returns should hit an all-time high on Tuesday for United Parcel Service (UPS.N).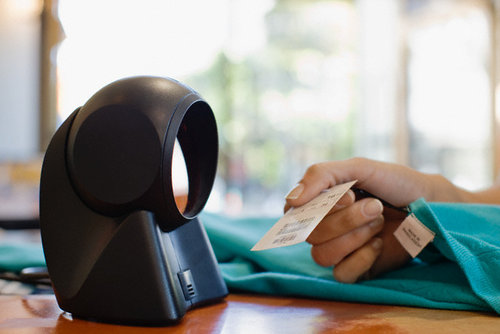 Photo: Corbis
The delivery company expects to handle more than 550,000 returns on Tuesday, a record, and up almost 8 percent from a year earlier. Several other days during the first week of 2012 will also top half a million returns, UPS said.
"This will definitely be the busiest year for returns," Ken Burkeen, marketing director of the retail and consumer products division at UPS, told Reuters.
The good news for retailers is that most of the jump is simply a reflection of the explosive growth in e-commerce this Christmas season: U.S. online sales were up 15 percent between November 1 and December 26, according to data firm comScore.
Burkeen said UPS expects returns to rise 7.7 percent, meaning returns as a percentage of total sales have actually dipped despite more customer-friendly return policies.
A lot of that has to do with how much better web sites have gotten, including the ability to rotate the image of a product 360 degrees.
Diana Ku, a 25-year-old elementary school teacher from the San Francisco area, said she buys more from Nordstrom Inc (JWN.N), in part because of the quality of the photography on the upscale department store chain's web site.
Such improvements to many e-commerce sites have lowered the risk for a customer like Ku of placing an order only to open a package and find the item wasn't what she was expecting.
Ku has yet to return a product she bought online this holiday period. "I do return quite a lot normally, but I didn't this year," she said.
It's expensive for retailers to take back products they have already sold, check they are still in good condition, repackage them and integrate them back into inventory for resale.
Kurt Salmon retail strategist Al Sambar said that the returned items often end up in the discount bin, meaning a further danger to margins during a holiday season that has already seen steep discounting.
But retailers have found that easier returns policies, online or off, can be good business.
Nordstrom this year stopped taking $6 off of refunds on returns when an item bought online is mailed back. Kohl's Corp (KSS.N), a mid-priced department store chain, has long been praised by retail strategists for its policy of accepting returns without receipts.
Even when returns spike, that can be good news. If shoppers know they can bring products back to stores or mail them back to online retailers, they are likely to buy more from that retailer.
"Making it easier to return increases loyalty and doesn't increase returns per se," said Fiona Dias, chief strategy officer for ShopRunner, a company that manages returns and shipping for the e-commerce sites of retailers including American Eagle Outfitters (AEO.N) and Toys R Us TOY.UL.
"If retailers make it difficult to return, the customer is left with an overall bad taste in their mouth about the brand."
ELECTRONICS, CLOTHING TOP LIST OF RETURNS
UPS is seeing a "surge" in returns of electronic devices, Burkeen told Reuters.
When consumers buy electronics online, they do not get a chance to try out the devices first. So often, after the products arrive, "they play around with the product and decide they would like to return it for another product," he said.
Consulting firm Accenture last month estimated that returns would cost U.S. electronics stores and makers $17 billion this year.
Several top electronics retailers, including Amazon.com (AMZN.O), Best Buy Co (BBY.N) and Apple Inc (AAPL.O), have extended their normal return windows to accommodate the large number of people who will need to initiate returns or refunds over the next few weeks, according to STELLAService, which rates the customer service of the largest retail websites.
Categories with the highest percentage of returns will also include apparel and footwear.
Such items are not easy to purchase online because they need to fit properly and require being tried on before consumers commit fully.
For such items it is becoming common practice to offer fast, easy and even free returns, according to Jordy Leiser, chief executive officer of STELLAService.
Zappos, a unit of Amazon which sells mostly shoes and apparel, pioneered free shipping both ways - including returns.
ShopRunner's Dias said that only about 10 percent of retailers offer free shipping on returns but predicted that would grow quickly in the coming years.
Bonobos, a fast-growing online men's clothing retailer, specializes in selling pants that fit right. A crucial part of its service is to allow consumers to mail back poorly fitting pants as many times as needed.

(Reporting By Phil Wahba and Lynn Adler in New York and Alistair Barr in San Francisco; Editing by James Dalgleish)
© Thomson Reuters 2023 All rights reserved.