Seven & I likely to raise profit outlook
June 22 - Japanese retailer Seven & I said on Wednesday it is likely to raise its full-year profit forecast given stronger-than-expected sales growth after the March 11 earthquake and tsunami.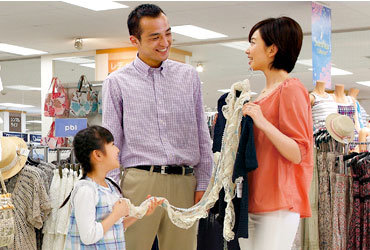 Seven & I
"We have seen very solid results so far," Noritoshi Murata, president of Japan's largest retailer, told the Reuters Rebuilding Japan Summit in Tokyo.
"We had thought the disaster would have a negative impact of about 38 billion yen on (annual) operating profit, but I now think we were overreacting. We can definitely top our forecast," he said, adding that the firm would wait a while before actually lifting the outlook.
Seven & I has forecast a 1.9 percent gain in operating profit to 248 billion yen ($3.1 billion) for the financial year through February.
Contrary to widespread fears of a deep slowdown in spending in the wake of the disaster, the company has seen strong sales growth, Murata said.
The company has forecast same-store sales at Seven-Eleven stores in Japan to rise 2.2 percent for the current financial year, but monthly sales rises in April and May came in at 5 percent and 6.5 percent, respectively.
"And June sales are moving beyond these (figures)," Murata said.
The firm has over 13,000 Seven-Eleven convenience stores in Japan and thousands more overseas as well as supermarkets, department stores and specialty shops.
Murata, 67, joined Ito Yokado, a supermarket chain that would become later core unit of Seven & I, in 1971, and assumed his current post in 2005.
CHANGE IN CONSUMER BEHAVIOR?
Murata said he has been sensing a change in consumer behavior.
"So far, price had been the central concern for consumers, but they have started seeking quality or individual needs," he said.
"They are not buying things just because they are cheap. It could mark a big shift in the more than decade-long deflationary trend," he said.
Murata also said the company has no interest in taking part in consolidation in Japan's convenience store sector.
He said the Seven-Eleven chain would continue to pursue organic growth in the country and that this would be more efficient than acquisitions.
Earlier this week, Takeshi Niinami, president of rival convenience store chain Lawson (2651.T), said at the Reuters Summit that further consolidation is inevitable in the sector, which has over 43,000 stores, and only the top two players would be able to survive.
Niinami said his company would actively pursue acquisition opportunities.
(Reporting by Taiga Uranaka; Editing by Joseph Radford and Chris Gallagher)
© Thomson Reuters 2023 All rights reserved.