Sex and The City quartet return
By Douglas MacLaurin
LONDON (Reuters) - Carrie, Samantha, Charlotte and Miranda are back -- The "Sex and the City" TV stars took to the big screen on Monday with the world premiere in London of their tales of love and high fashion in New York.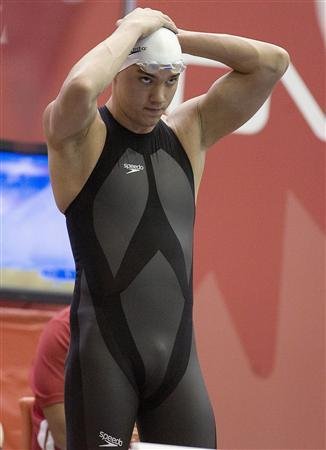 The film takes up four years on from where the hit series left the sassy singletons, who were so blatantly honest in their desire to have "sex like men" but also lusted as much for a new pair of Manolo Blahnik heels as they did for the perfect beau.
The stars were greeted by hordes of screaming fans in London's Leicester Square where Sarah Jessica Parker said "This is a movie for all genders, gays, straights and everybody in-between."
"Men are not vilified. It's a movie for everyone," she told Sky News.
Parker, who plays Carrie and is also a producer of the film, said she had been working on the project for 2-1/2 years. But getting everyone together again was not easy.
There were reports that when talks about a film began, Kim Cattrall, who plays Samantha, had demanded more money and creative control.
"It was a really hard time," said Cattrall, who at the time was in the midst of a divorce. Her father had also just been diagnosed with dementia.
"I needed to spend time with my real family and I'm really glad that I did because in the four years, you know, coming back, I think the film is where it should be," Cattrall told Reuters in New York before the film's London launch.
Asked why it was being premiered in Britain, Cattrall said "We are very New York-based, three of us live in New York and most of the crew is in New York. We shot in New York."
"But I also think it's not just a show about New York anymore. In the four years we were not making the show, it went all over the world," she told BBC TV.
"SEXIST" GOSSIP
Kristin Davis, who plays Charlotte, said she was tired of hearing endless gossip that the quartet of stars did not get along on the film set.
"It's a sexist thing really," she told Reuters, complaining that magazines "don't talk about how the Sopranos all fought or whatever."
"We've got a woman running for president, we need to get with the times. Not all women are bitchy to each other," she added.
The film takes off from where the TV series ended.
Carrie is still working out of her Upper East Side apartment, but now she is a contributing editor to Vogue and is working on her fourth book.
Charlotte is living out her dream on Park Avenue and Samantha has followed her actor boyfriend to Los Angeles.
Miranda is still in Brooklyn, missing Manhattan, and is grappling with the demands of motherhood.
Chris Noth is back as Carrie's love interest Mr. Big, and actress Candice Bergen also returns as Carrie's editor Enid Frick at Vogue.
There is a new addition to the cast too, Louise, Carrie's assistant, played by Oscar winner Jennifer Hudson.
Cynthia Nixon, who plays Miranda, says making the film "was bigger in every way. We're a little older now and the issues we're dealing with are less silly and squabbly and more profound, I would say."
(Additional reporting by Michelle Nichols in New York; Writing by Paul Majendie; Editing by Charles Dick)
© Thomson Reuters 2023 All rights reserved.