Sir Jony: Apple design guru Jonathan Ive gets knighted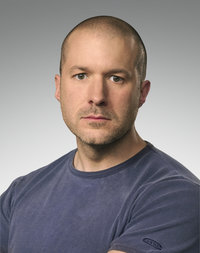 Jonathan Ive
Apple Senior Vice President of Industrial Design Jonathan Ive — a.k.a. the guy who has designed most of Apple's most popular and iconic devices — was awarded knighthood today by the Queen of England as part of her annual list of honors.
Ive is responsible for designing hit products like the iPod, iPhone, iPad and many of Apple's line of laptop computers. The knighthood, "for services to design and enterprise", means Ive will be addressed as "Sir Jonathan" when in England or any member of the British Commonwealth.
Ive described the honor as "absolutely thrilling", noting that he was "both humbled and sincerely grateful".
"I am keenly aware that I benefit from a wonderful tradition in the UK of designing and making," Ive said in regards to the knighting. "I discovered at an early age that all I've ever wanted to do is design."
London-born designer joined Apple in 1996. He reports directly to the CEO, a move first made by Apple founder Steve Jobs. Ive holds a Bachelor of Arts and an honorary doctorate from Newcastle Polytechnic. In 2003, he was named Designer of the Year by the Design Museum London and awarded the title Royal Designer for Industry by The Royal Society of Arts.
By Tom Cheredar at VentureBeat
© Thomson Reuters 2023 All rights reserved.