Some mining staff quit Guinea, production steady
By Saliou Samb

CONAKRY (Reuters) - Some mineworkers have left Guinea in response to growing tension in the West African country, but production at major minerals operations has not been affected, resources companies said on Monday 7 December.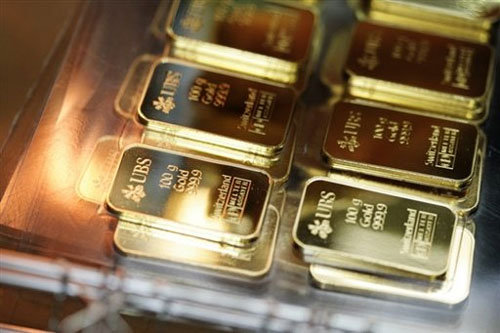 Photo: AFP
A failed attempt to assassinate military ruler Captain Moussa Dadis Camara last week ignited fears of more turmoil in the world's top exporter of aluminium raw material bauxite, where firms including RUSAL, Alcoa, Rio Tinto and AngloGold Ashanti operate.
Camara was flown to Morocco for medical treatment on Friday 4 December after sustaining head wounds from the gun attack. The doctor overseeing his treatment said on Sunday 6 December his health was not a cause for concern after an operation..
There was a brief outburst of gunfire in Conakry early on Monday 7 December which a military source said was linked to continuing efforts to track down those behind the assassination bid. But residents said the city was calm by day time.
"We are continuing to operate there, keeping a close eye on the situation," said a spokeswoman for AngloGold, the world's third biggest gold miner, which runs the Siguiri mine in the northeast of the country.
"We have reduced non-essential staff on the mine in response to the situation," she said of a mine where the company produced 332,000 ounces of gold last year.
Mining firms are accustomed to dealing with political upheaval in Guinea. Some of them are in disputes with Camara's ruling National Council for Democracy and Development (CNDD) over ownership of facilities or resources.
SAFETY MEASURES
"RUSAL's production facilities in Guinea are operating as normal," the Russian metals giant said in response to e-mailed questions.
"The company is taking all measures to provide for the safety of its employees," it said, giving no further details.
Around half the expatriate workers at Compagnies des Bauxites de Guinee (CBG), the world's biggest bauxite exporting firm, fled Guinea on security concerns earlier this year, a source within the company said in October.
Defence Minister Sekouba Konate has assumed temporary control of the country during Camara's stay in a Rabat hospital.
The hospital's chief doctor said on Sunday 6 December Camara's injuries were not a cause for concern, but a Moroccan government source said it may still be several days before the young junta chief was well enough to return to Guinea.
Camara has faced a storm of international criticism since September 28, when eyewitnesses said security forces killed at least 150 people in a crackdown on a pro-democracy march.
Analysts have long described Camara as vulnerable to a counter-coup from within the army after seizing power in a bloodless putsch last December following the death of longstanding President Lansana Conte.
© Thomson Reuters 2023 All rights reserved.