Spain's Adolfo Dominguez 9-month net profit falls 75 pct
MADRID, Jan 14 (Reuters) - Spanish fashion chain Adolfo Dominguez reported nine-month net profit down 75 percent on Wednesday, reflecting the weakness of the Spanish retail sector battered by an economy heading for recession.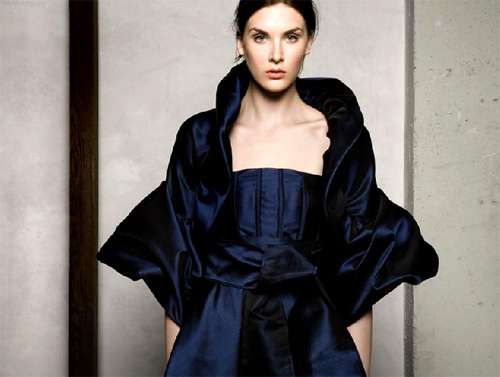 Adolfo Dominguez automne-hiver 2008/2009
Adolfo Dominguez, which sells upscale womens and menswear, said attributable net profit came in at 2.68 million euros on sales of 131.5 million, down 0.8 percent on the year-ago period.
The result came in below a forecast from broker Ibersecurities for a profit of 4.4 million euros on sales of 142.5 million.
"The big fall in consumption has had a major effect on sales and although like-for-like sales continue to grow negatively versus the previous period, we have managed to contain the decline year on year," the company said in a statement.
It did not offer like-for-like sales figures and a spokesman for the company was unable to offer the data.
The company opened 81 shops in the 12 months to the end of November and closed 21, leaving it with a network of 599 shops, the majority in Spain.
Adolfo Dominguez added that it would revise its expansion plans by cutting the number of new openings and would study whether to close stores whose rental agreements were due to expire in the coming months.
Its shares have lost around 70 percent of their value over the past 12 months as investors shun stocks exposed to Spain's ailing economy and stalling consumer demand.
Spanish retail sales fell 8 percent in October and November compared with a year earlier. (Reporting by Ben Harding and Rodrigo de Miguel, editing by Maureen Bavdek)
© Thomson Reuters 2023 All rights reserved.