Stocks buoyed by signs of business investment
By Jennifer Coogan
NEW YORK (Reuters) - U.S. stocks rose on Wednesday as a report pointing to stronger business spending boosted shares of blue-chip computer firms and heavy equipment makers, overshadowing the latest signs of turmoil in the financial sector.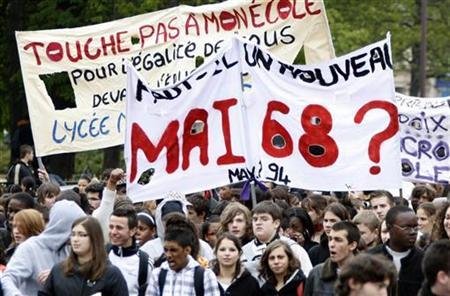 Shares of technology companies such as IBM and Hewlett-Packard Co rose after a government report on orders for durable goods -- long-lasting manufactured items -- showed a surprising jump in business investment last month.
The data also boosted shares of companies that make expensive machinery such as Caterpillar and Deere & Co
.
Fears of more loan losses crept back into the market and limited gains overall after KeyCorp , a big Midwestern bank, said its write-offs for the year may be twice as much as it had previously forecast.
Shares of American International Group dropped nearly 5 percent after Citigroup said the insurer may need even more capital after raising $20 billion just last week.
"You've got the financials lower, (but) there's general strength in technology after durable goods," said Tim Smalls, head of U.S. stock trading at brokerage firm Execution LLC in Greenwich, Connecticut. "Durable goods also helps stocks in the Dow like Caterpillar, Alcoa."
The Dow Jones industrial average .DJI was up 45.68 points, or 0.36 percent, at 12,594.03. The Standard & Poor's 500 Index .SPX was up 5.49 points, or 0.40 percent, at 1,390.84. The Nasdaq Composite Index .IXIC was up 5.46 points, or 0.22 percent, at 2,486.70.
Trading was extremely light on the New York Stock Exchange, with about 1.19 billion shares changing hands, well below last year's estimated daily average of roughly 1.9 billion, while on Nasdaq, about 1.82 billion shares traded, short of last year's daily average of 2.17 billion.
Advancing stocks outnumbered declining issues by a ratio of about 4 to 3 on the NYSE. Advancers and decliners were nearly even on the Nasdaq.
International Business Machines Corp rose 1.7 percent to $129.54 and was the biggest positive contributor on the Dow. Computer and printer maker HP rose 1.8 percent to $46.52. Blackberry maker Research in Motion Ltd gained 2 percent to $137.03.
Shares of Caterpillar rose 1.5 percent to $83.19 and Deere's stock gained 3.4 percent to $82.58. Aluminum producer Alcoa Inc gained 3 percent to $41.57.
AIG shares were down 4.7 percent to $34.91. KeyCorp's stock sank 10.4 percent to $19.66.
The news on KeyCorp, a large Midwest bank, rattled shares of other regional banks. Ohio-based Fifth Third , fell 3.6 percent to $18.85 and Texas-based Comerica fell 3.8 percent to $35.66.
The retail sector gained after apparel maker Polo Ralph Lauren Corp posted sharply higher quarterly profit on Wednesday. Women's apparel retailer Chico's FAS Inc also posted a better-than-expected quarterly profit.
Ralph Lauren shares jumped 11.1 percent to $68.59. Chico's stock rose 11.7 percent to $69.
(Editing by Kenneth Barry)
© Thomson Reuters 2023 All rights reserved.