Stores give staff iPads to keep up with shoppers
BERLIN | Wed Sep 28, 2011 - As retailers race to keep up with social media and mobile shopping trends, you could soon see sales staff in your local DIY or department store clutching iPads as they serve increasingly well-connected and informed customers.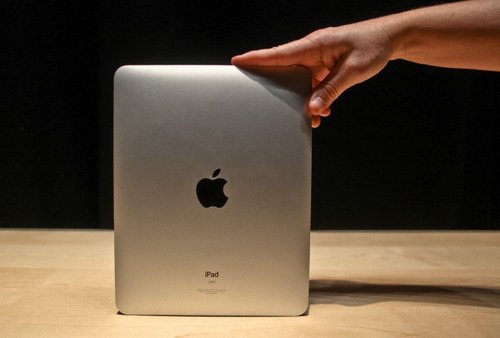 Apple's iPad / Photo: Corbis
"The consumers are coming in with better technology and better information than those working in the stores," Ian Cheshire, chief executive of B&Q owner Kingfisher, said at the World Retail Congress in Berlin.
"Our staff have less access to the Web than they do."
He said DIY store Lowe's in the United States was handing out iPhones to staff and that service applications using mass market mobile devices could play a big role in the future in stores.
Burt Tanksy, chairman of Neiman Marcus, also said the luxury retailer had given its staff iPads and iPhones.
"Consumers are so informed 24/7, they are up-to-date on everything," American fashion designer Tommy Hilfiger said.
Traditional bricks-and-mortar retailers are also juggling the perils and advantages of getting active on social media sites.
Facebook can offer vast amounts of information on customers, simply by tracking someone's 'likes' and representatives from companies at the conference from adidas to Tommy Hilfiger said they were using this, and Twitter, as a way of getting instant feedback on products and stores.
"It's a very good way to solicit comment," Neiman Marcus's Tanksy said. "It's a lot easier than getting on the telephone or writing a letter."
However, Martin Sorrell, CEO of world's largest advertising group WPP, cautioned against imposing too much on customers' lives via sites such as Facebook and Google+.
"Interrupting social conversation with advertising is a dangerous thing to do," he said.
(Reporting by Victoria Bryan, Editing by Mark Potter)
© Thomson Reuters 2023 All rights reserved.