Suitors line up for Jaeger and Aquascutum
May 25 - British luxury brands Jaeger and Aquascutum have attracted a stream of potential bidders since news of an initial approach in February, but their majority owner feels under no pressure to sell, he said.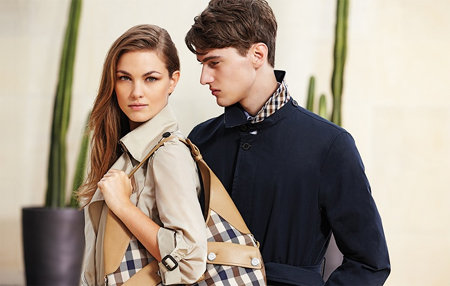 Aquascutum
"Once you get a headline like that, you do get more enquiries," Harold Tillman told the Reuters Global Luxury and Fashion Summit, referring to the first reports of bid interest.
Tillman, a force in Britain's fashion industry for over four decades, appointed bankers at Rothschild earlier this year to field requests for information and examine options following an approach from a Middle Eastern suitor.
Interest in deals from that region has cooled due to recent political unrest, but has been replaced by a wide range of parties, including private equity firms, family businesses and funds from Asia, the United States and Europe, he said.
"We've probably got the last two private, traditional British brands of the age they are," Tillman said of the 127-year-old Jaeger and the 160-year-old loss-making Aquascutum.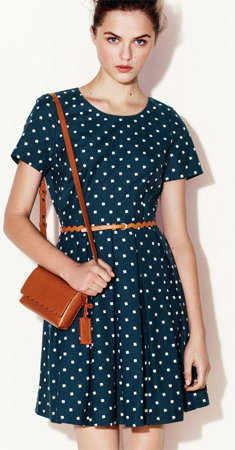 Jaeger
"International buyers of these businesses, ours or others, just want to be part of the establishment and own these trophy brands. We saw that with Harrods," he added, referring to last year's purchase of the prestigious London department store by a Qatari investment company.
Asked whether he might be tempted to accept an offer which some newspapers have said could reach 100 million pounds ($162 million), Tillman said: "Never say never."
But he insisted he was not looking for a deal.
"We're not out there looking to do something. We will always recognize an intelligent proposal if it makes sense for the business ... but it's very much business as usual."
BUILDING THE BRANDS
Tillman, who took over Jaeger in 2003 and added Aquascutum to his stable in 2009, said the brands were perhaps affected more by a severe British winter than larger rivals like Burberry, which have bigger businesses overseas.
But he said they were benefiting from the broad pick-up in demand for luxury products, led by Chinese shoppers and international travelers.
He was optimistic that would continue, even if booming emerging markets have to take steps to cool their economies.
"It's (spending on luxury products) still a small proportion of world consumables. As these countries (emerging markets) become more and more affluent, consumers trade up to luxury. That's really what's happening," he said.
The brands were also continuing to benefit from Tillman's strategy to sharpen designs, expand into accessories, and tap international and online markets.
Jaeger's website was now taking more money than its biggest store, he said, and it had recently opened shops in Russia, with more to come over the coming months.
Aquascutum's orders for autumn 2011, meanwhile, were up almost 100 percent after new design director Joanna Sykes unveiled her collection in February, and the brand was seeing strong interest in its new golfwear collection, Tillman said.
"I am comfortable that the year we're in is going to be probably the first year in its very long history of being at least break even, perhaps even a small profit," he said of Aquascutum.

by Mark Potter
(Editing by Erica Billingham)
© Thomson Reuters 2023 All rights reserved.