Swedish RNB June sales down
July 12 - Total sales in comparable stores in all countries decreased by 2.9%, compared to the corresponding month in the previous year.



Brothers & Sisters brand
RNB RETAIL AND BRANDS focuses on providing excellent service and a world-class shopping experience, mainly in Scandinavia.
The group owns, operates and develops fashion, clothing, accessories, jewellery and cosmetics stores of which their total sales in June 2010 amounted to 244.6 Swedish kronor (25.8 million Euros*), compared with SEK 258.8 M (27.3m Euros) in the corresponding month a year earlier.
According to the Swedish retail statistics agency, HUI, the retail clothing sector in Sweden is up 3.5%, compared with the corresponding month last year.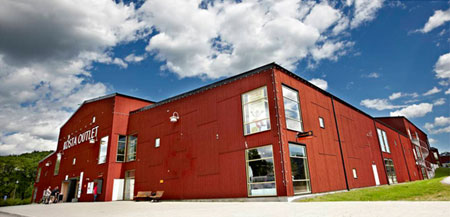 One of Sweden's largest outlet stores where RNB brands are sold- Kosta Outlet
The number of stores amounted to 221 at June 30, 2010, compared with 240 a year earlier.
*Exchange rate 12 July 2010: 1 SEK = 0.105593 EUR
Copyright © 2021 FashionNetwork.com All rights reserved.