Textile minister says to seek tax cuts for sector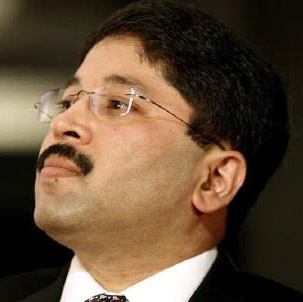 Dayanidhi Maran looks on during the launch of CanvasM technologies in New Delhi in 2006
Photo : Vijay Mathur/Reuters
NEW DELHI (Reuters) - India will try to reduce taxes and interest rates for the textile industry to provide relief for the embattled sector, according to Textiles Minister Dayanidhi Maran.
"As part of a short-term strategy, the government will strive to rationalise fiscal structure, exempt service tax, reduce interest rates on pre- and post-shipment credit and facilitate faster clearance of arrears on terminal excise duties and central sales tax," Maran told an industry conference.
India's overseas textile sales, about 13 percent of all exports, have been hit by declining demand from key markets like the United States and Europe, as well as a firming rupee.
The Indian rupee has risen 2.4 percent against the dollar so far in 2009, after declining 19 percent last year, making exports less competitive.
Maran said textile exports were flat in the year to March 2009 from a year ago, when they stood at $22 billion, adding efforts were being made to get exports back to their earlier growth rate of 7-8 percent.
"All the exporters are trying to get back to the regular process of 7-8 percent growth year on year. Industry is quite optimistic and I am also quite optimistic we will be able to achieve that."
Earlier this month, Maran said the $52-billion labour intensive industry needed more fiscal stimulus and would need investments of 300 billion rupees each year to sustain an annual growth rate of 8-10 percent.
Maran also said he had no objection to higher minimum support prices (MSP) for cotton, as long as it did not hurt the textile sector.
The government had hiked the MSP for cotton, a key raw material for textile makers, by 33-40 percent last October, leading to concerns it may lower the competitiveness of textile firms.
He said the textile ministry would work with the agriculture ministry to ensure cotton prices do not hurt industry.
"We will be working closely with the agriculture ministry to ensure we do not tilt the balance (between industry and farmers) anyway."
© Thomson Reuters 2021 All rights reserved.