The rise and rise of Kendall Jenner: model signs for Estée Lauder
The American model, who is part of the Kardashian klan, famed for their reality TV show, will star in a new campaign for the beauty brand that was shot on the back of a motorbike for the print images. It includes a two-minute film which explore's Kendall's relationship with the brand and her joy at becoming "a part of this family." If that's not enough Kendall for you, you can also shop her edit of the brand's collections on a special section of the Estée Lauder site.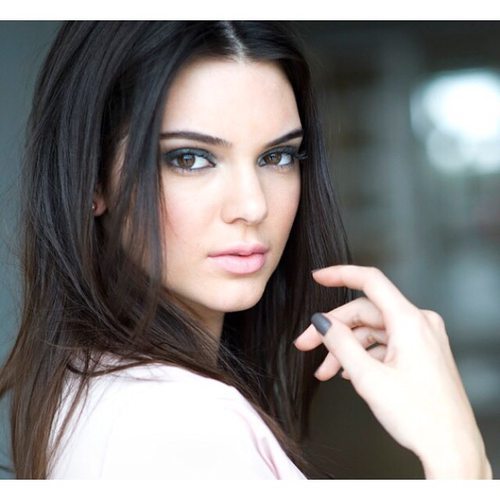 Kendall suddenly jumped into the fashion A-league in 2014. Her runway debut came early this year in the Fall/Winter 2014 shows, in which she walked for Marc Jacobs in New York City and then followed up with the Giles show in London. Rocking up in Paris for her first ever season on the runway, she then managed to bag slots at Givenchy and Chanel (where her big sister Kim Kardashian's connections can't have hurt). She also went on to work with Riccardo Tisci again, appearing as part of an ensemble cast for the Givenchy Fall/Winter 2014 campaign.

During the recent Spring/Summer 2015 fashion weeks this autumn, Jenner walked in shows for Dolce & Gabbana, Pucci, Bottega Veneta and Balmain, among many others, and repeated her performances at Chanel, Marc Jacobs and Givenchy. She's also covered LOVE Magazine and American Teen Vogue.
What will 2015 hold for the model? We can guess the young celebrity will be popping up in plenty more campaigns and shows!

Check out the Estée Lauder film here: youtu.be/-0wp-TLmP0A
 
Relaxnews
Copyright © 2023 FashionNetwork.com All rights reserved.