TPG in lead to buy stake in India's Pantaloon
MUMBAI, June 9 (Reuters) - U.S.-based private equity firm TPG is leading the race to buy a less than 15 percent holding in Pantaloon Retail (India) Ltd (PART.BO), the Mint reported on Tuesday 9 June, citing two people familiar with development.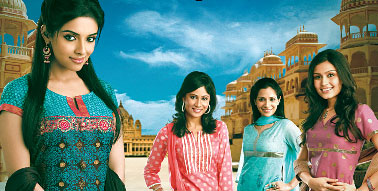 Pantaloon Retail India
The talks are in an advanced stage and the India's top listed retailer is looking at about 400 rupees a share, the newspaper said.
Shares in Pantaloon, worth $1.2 billion, fell 4.3 percent on Monday 8 June to 299.55 rupees. The shares have appreciated about 38 percent so far this year, underperforming the main index that has gained more than 50 percent.
Pantaloon Managing Director Kishore Biyani told the paper the information was speculative.
"We will not be able to provide any comments," the paper quoted TPG India's managing director, Puneet Bhatia, as saying in an email.
Pantaloon's board approved on Monday 8 June raising up to 10 billion rupees ($210 million) in long-term funds through sale of shares to investors.
Pantaloon, which needs the cash to expand its network of stores, had also been in talks with Bain Capital and Apax Partners Inc, the paper said.
A spokesman for Pantaloon could not be immediately reached for comment. ($1 = 47.6 rupees) (Reporting by Janaki Krishnan)
© Thomson Reuters 2023 All rights reserved.