TV shows flip switch on new channels
By Nellie Andreeva
LOS ANGELES (Hollywood Reporter) - Manny Ramirez and Brett Favre aside, there were relatively few sports stars changing places in 2008.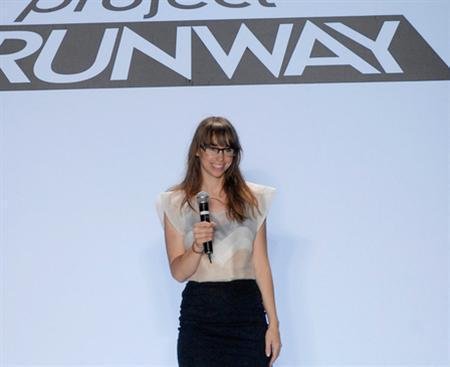 However, you couldn't say the same about TV shows. Several series switched homes this year, including "Project Runway," "Scrubs," "Beauty and the Geek," "Inside the NFL," "Nashville Star" and Tyra Banks' talk show.
And after years of promise, the Internet-to-TV series pipeline finally started to produce (albeit mixed) results with transplants "quarterlife," "Sanctuary" and "In the Motherhood."
The biggest headline-grabber was the shocking April announcement of the move of Bravo flagship series "Project Runway" to Lifetime. Eight months and several lawsuits later, the shift has been put on hold by the courts, with the fate of the completed sixth season of the hit fashion series up in the air after Bravo's parent NBC Universal won an injunction barring Lifetime from airing it.
Another cable staple, "Inside the NFL," made a less acrimonious switch between pay cable rivals HBO and Showtime. Following HBO's decision to drop the longest-running cable show after 31 years and after four months as a free agent, "Inside the NFL" signed in June with Showtime.
In the broadcast field, after seven seasons and twice as many time slot changes on NBC, "Scrubs" will make its debut January 6 on ABC.
ABC has been one of the most aggressive players in the series transfer market. The network's entertainment president Stephen McPherson, who developed "Scrubs" at ABC Studios, pursued the quirky hospital comedy for two years before completing the trade this May.
ABC also courted CBS' comedy "The New Adventures of Old Christine" this spring and has been exploring a pickup of Fox's recently canceled animated comedy "King of the Hill."
Meanwhile, two iconic Fox series, "Beverly Hills, 90210" and its spinoff, "Melrose Place," also switched networks for their recent reincarnations for CW.
Two reality series jumped over the broadcast-cable fence in 2008.
CW's "Beauty and the Geek" is going to MTV, which is casting a celebrity-themed sixth season of the odd-couple contest. Traveling in the opposite direction -- from cable to broadcast -- was USA Network's singing competition "Nashville Star," which stumbled in a summer run on NBC.
In another distribution shift, Warner Bros. Domestic TV Distribution recently announced that daytime talker "The Tyra Banks Show" is moving to the CW in September. It will replace freshman court program "Judge Jeanine Pirro," which will travel to first-run syndication in fall 2009.
The year was touted as a watershed year for Internet content migrating to primetime. The poster child of that transition, Marshall Herskovitz and Ed Zwick's Web drama "quarterlife," lasted just one episode on NBC.
With far less fanfare, HD Internet series "Sanctuary" did solid business in its TV incarnation on the Sci Fi Channel and earned a second season order. Next up is the debut of ABC's adaptation of the online comedy series "In the Motherhood."
Reuters/Hollywood Reporter
© Thomson Reuters 2023 All rights reserved.