Tycoon rejects Topshop "slave labour" charge
By Rachel Sanderson
LONDON (Reuters) - Billionaire businessman Philip Green on Wednesday rejected charges made by a newspaper that the Kate Moss clothes collection, sold by his Topshop retail outlets, was made in a Mauritian sweatshop.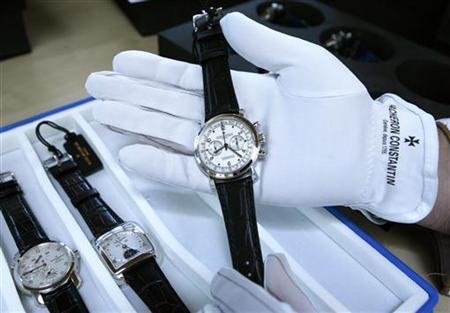 Green, one of the country's most successful retailers, quoted three audits and two letters which he said proved the factories mentioned in an article by The Sunday Times were "generally compliant with relevant codes of practice".
The letters from the two factories in question -- Compagnie Mauricienne de Textile (CMT) and Star Knitwear -- showed they paid their workforce above the rates set down by the Mauritian government, Green said in a statement.
A spokeswoman for The Sunday Times said it was not immediately able to comment.
The newspaper had reported Green's Arcadia group, the parent company of Topshop and several other British retail chains, was profiting from Sri Lankan, Indian and Bangladeshi workers paid less than 4 pounds a day.
The report added to pressure on the retail industry which, after years of slashing prices, is facing a backlash from consumer groups who claim clothes sold at a discount can be made by textile workers who are paid substandard wages.
The country's largest retailer Tesco faced one such protest at its annual general meeting in June when lobby groups flew in workers from South Africa and Bangladesh who demanded higher wages and better living conditions. Tesco said it was investigating the claims.
Green said on Wednesday he had personally investigated "the very serious allegations" made by The Sunday Times against himself and his companies.
He said he had provided the newspaper with Arcadia's most recently completed audit, the audit of the factory from another unnamed retailer and a document from a major international retailer showing its most recent independent audit was satisfactory. He now awaited the newspaper's response.
© Thomson Reuters 2023 All rights reserved.