UK department store Liberty in takeover talks
LONDON (Reuters) - Liberty (LIBE.L), owner of the iconic London department store, said it was in the early stages of takeover talks with suitors and that it continued to trade well in 2010.
"Liberty confirms that it has received approaches which may or may not lead to an offer being made for the company," Liberty said in a statement on Friday 12 March.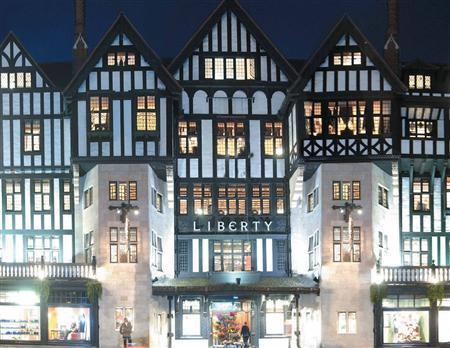 "At this stage, it is too early for the board to determine whether or not these discussions will result in any formal offer being made for the company."
Liberty, which also owns a fabric company and luxury goods brand, said it continued to look for investors to help it grow at home and abroad and was also mulling the sale and leaseback of its flagship store on Great Marlborough Street in London's prime West End theatre district.
Earlier this month the company said a number of parties had expressed interest in acquiring the freehold of the Tudor Building on Great Marlborough Street building.
Liberty, which is majority-owned by Britain's MWB Group (MWB.L), also said it had made a strong start to 2010, driven by continued good trade at its Great Marlborough Street store.
Liberty grew sales by 20 percent in 2009, with its flagship store delivering a 16 percent increase in revenues.
Shares in Liberty, which have risen 23 percent in the last year, closed at 275 pence on Thursday 11 March, valuing the business at around 63 million pounds.
(Reporting by Rhys Jones; editing by Matt Scuffham)
© Thomson Reuters 2023 All rights reserved.