UK retailer Liberty mulls London property sale
LONDON, March 1 (Reuters) - Iconic London retailer Liberty Plc (LIBE.L) is mulling a sale and leaseback of its flagship store in London's prime West End theatre district, as UK commercial property prices continue to rebound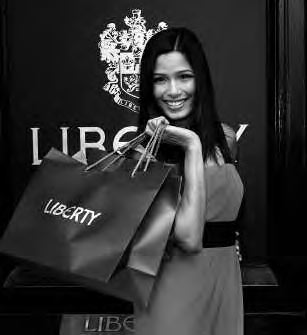 Photo: www.mwb.co.uk
"A number of parties have expressed interest in acquiring the freehold of the Tudor Building which may lead to an acceptable offer being made for the freehold," Liberty, which is 68 percent owned by MWB Group (MWB.L), said on Monday 1 March.
The company said in a statement it has been examining and assessing a range of options and initiatives over the past six months, and will make a further announcement on the sale of the 125,000 square feet store, near Regent Street, if appropriate.
British commercial property values rose 1 percent in January, the sixth-consecutive monthly gain in capital values in a strong rebound following a 45 percent plunge in values between June 2007 and August 2009, Investment Property Databank data showed last month. (Reporting by Daryl Loo; Editing by Andrew Macdonald) (See www.reutersrealestate.com for the global service for real estate professionals from Reuters)
© Thomson Reuters 2023 All rights reserved.