UK retailer Peacocks ponders sale as trading booms
By James Davey
LONDON, June 10 (Reuters) - British budget fashion chain Peacocks has started a strategic review that could lead to a sale of the fast-growing business, its chief executive said.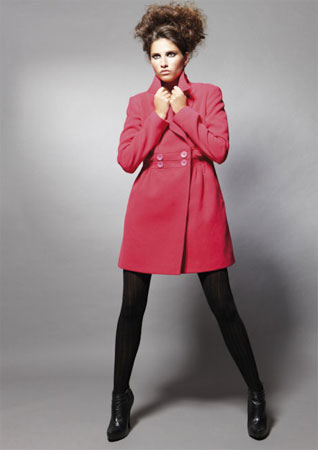 Photo: www.peacocks.co.uk
Speaking on the sidelines of the British Retail Consortium's annual conference Richard Kirk told Reuters a review was underway but said advisor banks had not yet been appointed.
A source familiar with Peacocks' possible sale has said the firm had been valued at about 600 million pounds ($874 million).
U.S. hedge funds Och-Ziff and Perry Capital own 25 percent of the business, while U.S. investment bank Goldman Sachs (GS.N) owns about 10 percent.
"They are looking now to realize that investment or will be soon. I'm not, I own 30 percent of it, I'm going to stay in the business, I'm keen to carry on," Kirk told the conference.
The balance of 10 percent is held by the rest of Peacocks' management team.
Peacocks, which has over 900 shops in the UK under its Peacocks and Bonmarche brands and 76 in Eastern Europe and the Middle East, was taken private in 2006 in a 420 million pounds deal. It had floated on the stock market in 1999.
Kirk said year to date trading has been "exceptional", with UK like-for-like sales up by a "high single digits" percentage.
He said the firm sees scope to grow Peacocks to 1,000 UK stores from the current 585 and also has big plans to expand overseas.
He said the firm was talking with its franchise partner in Poland, Russia and the Ukraine about setting up a joint venture to give it e greater exposure to fast growing region.
Store openings were also planned in Croatia, Serbia, Egypt, Malaysia and possibly Australia, he said. (Additional reporting by Mark Potter, Editing by Mark Potter)
© Thomson Reuters 2023 All rights reserved.