UK retailers say landlords must share the pain
March 17 - Property firms will have to share the pain of town-centre stores as they battle a tough economic outlook and competition from the internet, retail parks and shopping malls, leading British shopkeepers said.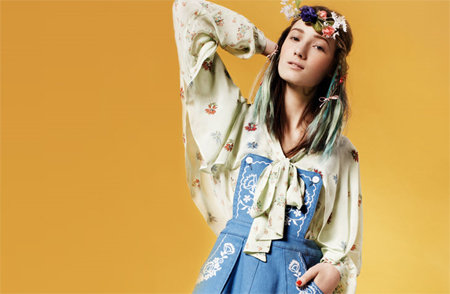 Topshop, owned by the Arcadia Group
Retailers from fashion group Arcadia and baby goods chain Mothercare to chocolatier Thorntons have a large number of shop leases expiring in the coming years and are going to drive a hard bargain with landlords used to rising rents.
"We've actually got 500 stores that expire over the next three years, so they're (landlords) going to have some very interesting dialogue," Philip Green, the billionaire owner of Arcadia told the Retail Week conference.
"They've had a hell of a long run when rents have only gone one way. Rents are falling in Ireland -- and it's not just in Ireland where we are going to see this," he said.
Green, like Mothercare and Thorntons, has said he is looking to close some underperforming stores, while investing in better shopping locations.
Another senior retail executive, speaking to Reuters on the sidelines of the conference, said he was achieving rent reductions of 35-40 percent on new lease agreements.
"The medieval system where there's only upward-only rent reviews needs to change," said Alex Gourlay, chief executive of health and beauty at Alliance Boots.
"It's changing in Ireland which is great, and we need to think about how we change that in the UK."
Stricken chain JJB Sports is seeking a deal with landlords next week that could see it close up to 89 stores over the next two years, warning it could go out of business unless it can retrench to a core of around 150 shops.
Several store groups are critical of such deals, called company voluntary agreements (CVAs), which emerged during the recession, arguing they advantage weak companies and penalise their own businesses, which are locked into lease obligations.
"It's often held up that the CVAs help preserve jobs," said Ian Cheshire, chief executive of Kingfisher, Europe's biggest home improvement retailer.
"My counter to that would be to say that if I can pick up a good store currently operated by smaller, weaker competitor, I would, I am sure, be able to lower prices for local consumers, I would have a better range, would invest more in the staff and I would invest money that that competitor could not put in to that locality," he said.
"The idea that this CVA thing saves jobs is ludicrous. What it is, is postponing and dragging out a process that needs a much faster recycle."
Green, however, said he could understand why landlords vote for CVAs because they are obliged to pay business rates on empty shops.
"Probably half the rent, and getting the rates, paid is better than having any empty door where you've," he said.
(Editing by James Davey)
© Thomson Reuters 2023 All rights reserved.