UNIFA takes over True Religion distribution in Germanic countries
True Religion Apparel, Inc. and UNIFA Premium GmbH announce their new joint venture; True Religion Brand Jeans Germany GmbH.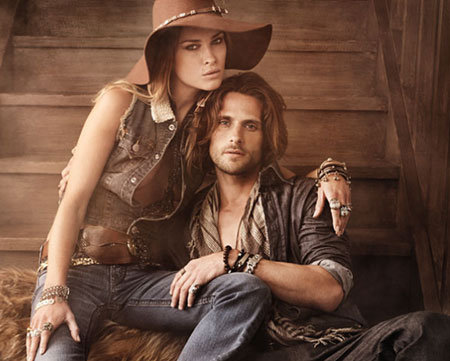 True Religion Brand Jeans
Following FashionMag's announcement of True Religion's new footwear license with Titan, a joint venture is now revealed. Beginning on August 1, 2010, the JV will take over the wholesale distribution of True Religion Brand Jeans in Germany, Austria, Switzerland, the Netherlands, Belgium and Luxembourg. The brand is present in contemporary department stores and boutiques in 50 countries around the world.
UNIFA Premium is currently the largest international distributor of True Religion Brand Jeans merchandise. Mr. Reinhard Haase is one of the founders of UNIFA, a fashion agency operating in Germany and Europe which started in Düsseldorf, Germany in 2000 and he is now the JV`s managing director.
Mr. Haase comments, "the joint venture`s business plan calls for expanding the brand`s presence with the opening of retail stores and shop-in-shops and increased wholesale sales efforts, including new showrooms."
Jeffrey Lubell, chairman, chief executive officer and chief merchant of True Religion Apparel, Inc., stated: " Presenting True Religion Brand Jeans in branded retail stores and premium wholesale customers` stores follows our successful domestic strategy."
True Religion Apparel will own a controlling 60 percent interest in the joint venture, and UNIFA Premium will own a 40 percent interest.
By Rosie Hart
Copyright © 2022 FashionNetwork.com All rights reserved.