Unitas takes $162 million stake in South Korea apparel firm
HONG KONG - Asia private equity fund Unitas Capital said on Wednesday it will invest $162.4 million on a significant minority stake in South Korea's NEPA Company Ltd, placing a bet on booming growth in the world's second-largest outdoor apparel and equipment market.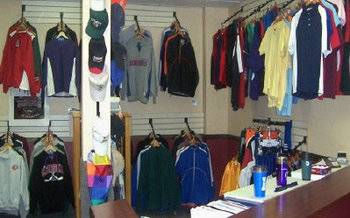 Photo: Nepa Company
Korea's outdoor industry achieves annual retail turnover of$3.1 billion, and is growing at 19.1 percent a year. Privately-held NEPA, which designs outdoor apparel and equipment and distributes it through 300 retail outlets, generated around $255 million of revenue in 2011, while its same-store sales increased over 40 percent annually for the past two years.
The NEPA deal follows previous Unitas investments in South Korea, including auto parts firm Mando Corporation and snacks and confectionary company Haitai Corporation , and comes as private equity investments in the country have boomed.
Annual private equity investments in Korea rose 60 percent in 2011 to hit $3.4 billion, according to Thomson Reuters data, and a recent report from industry consultants McKinsey & Co highlighted liquidity shortages at small and mid-sized companies, and the need for large conglomerates to divest non-core businesses.
NEPA's CEO Hyung Seob Kim will retain a majority shareholding in the company, while Unitas will become the company's second largest shareholder through a subscription of 190 billion Korean won of new primary shares.
Unitas, which has $4 billion in capital under management, said it expects the deal to close by the end the month.
© Thomson Reuters 2022 All rights reserved.