US judge approves motion for Hartmarx sale
CHICAGO, June 2 (Reuters) - A U.S. bankruptcy judge has granted approval on Tuesday 2 June for Hartmarx Corp (HTMXQ.PK) to sell itself to private equity firm Emerisque and SKNL North America, paving the way for the sale of the apparel retailer.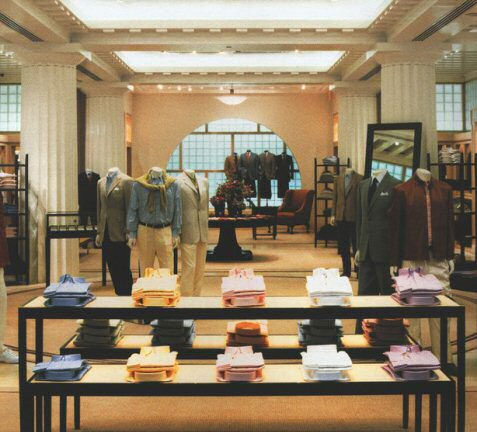 Hickey Freeman boutique - 666 Fifth Avenue, New York
The three parties signed an agreement last month for an expedited sales process of Hartmarx's assets for $70.5 million in cash and a junior secured note with a $15 million face value.
Chicago Judge Bruce Black granted a motion designating Emerisque and SKNL the so-called "stalking horse" bidders at a June 25 auction for Hartmarx, the maker of Hart Schaffner Marx and Hickey Freeman clothing.
Employing a stalking horse bidder helps ensure a company can sell assets without having to accept an artificially low price.
Hartmarx, known of late for making President Barack Obama's suits and topcoat, filed for bankruptcy on Jan. 23 citing poor sales and the company's inability to take on more debt.
Wells Fargo (WFC.N), Wachovia, Western Glove Works, Burberry (BRBY.L), Hibernian Direct and a number of Hartmarx creditors had initially objected to the sale. (Reporting by Ian Sherr; Editing by Gary Hill)
© Thomson Reuters 2022 All rights reserved.