Viktor & Rolf name Birgit Adels as CEO
Just one year after coming under the wing on Renzo Rosso and his holding group OTB (Only The Brave), Viktor & Rolf have changed their CEO. The Dutch duo have entrusted management to Birgit Adels, formerly of EMI Music and Prada (the latter from 2002-2006), who will now take over the management and worldwide development of the brand. This mission had been headed up by Joost Van Vollenhoven for the past two years; the reasons for his replacement have not been revealed.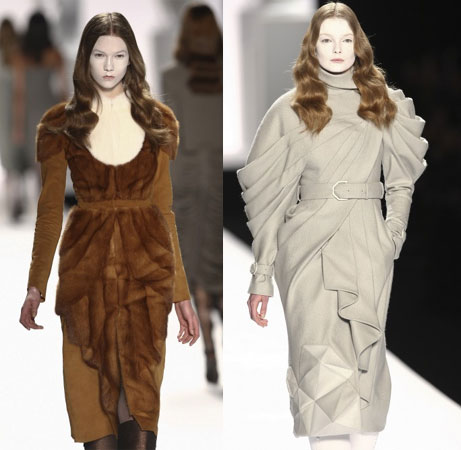 Fashion show autumn-winter 2009/2010 Viktor & Rolf in Paris - Photo PixelFormula
"We are very happy and very excited to welcome Birgit on-board," designers Viktor Horsting and Rolf Snoeren heartily stated. 'She is an accomplished professional equipped with a wide range of experience within the luxury market which, with the support of the Only The Brave group, will help us to propel the brand towards more beautiful and bigger success."
Discovered by ANDAM (Association Nationale pour le Developpement des Arts de la Mode [National Association for the Development of Fashion Arts]) in 1994, the pair have since cleared a path through to a choice position among influential designers. In 1998 their designs were showcased for the first time on Parisian runways with the Haute Couture collection, which would go on to have top-billing in 2000 along with the off-the-peg line in 2000. Five years later, Viktor Horsting and Ralf Snoeren started to explore a new sector, beauty, with the launch of a feminine fragrance called 'FlowerBomb' with L'Oréal, followed by 'Antidote', a fragrance for men, in 2006.
This aromatic adventure will continue for Viktor & Rolf as the brand will be launching a new ladies' perfume in the autumn.
By Jonathan Fulwell (Source: Julie Mangaud)
Copyright © 2023 FashionNetwork.com All rights reserved.