War photographer Pellegrin takes a shot at fashion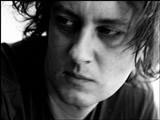 Paolo Pellegrin
(Reuters Life!) - Award winning photographer Paolo Pellegrin has documented many of the world's danger zones from Lebanon to Kosovo and Rwanda to Haiti.
In 1995, his stunning reportage on AIDS in Uganda received the World Press and the Kodak Young Photographer Awards.
The Italian-born snapper has published six books, of which -- "As I Was Dying" -- brought together his moving images of human suffering in war zones and in natural disasters.
Now, the 46 year-old Pellegrin, who joined Magnum in 2005, has curated and shot this year's edition of the photo agency's fashion magazine called "Storm."
The end result is a raw and ghostly vision of the future of our planet through a collection of eerie landscapes from New York to Iceland and Siberia and unconventional fashion shoots.
"I took the whole experience as a challenge to see if I could create something worthwhile in another field. Obviously it contains some fashion, but I also wanted to make a more general statement on the environment and the state of the planet," Pellegrin told Reuters by phone.
With a print run of 8,000, the magazine is now available worldwide in selected libraries and museums.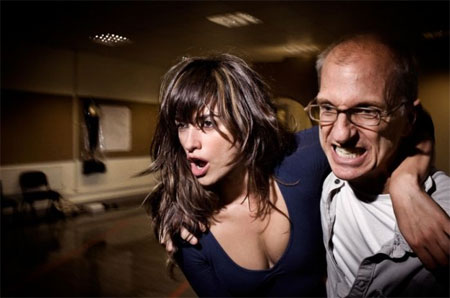 Paolo Pellegrin captures Penelope Cruz, oscar nominee 2009
It also features contributions from fashion designers Vivienne Westwood and Stella McCartney, architect Norman Foster or designer Bruce Mau.
In the interview, Pellegrin discussed what it was like to work in the context of fashion and why he became a photographer.
Q: What was your view of the fashion world before "Storm?"
A: It's a world I do not frequent or know well. But I did not want to dismiss it as superficial. There is a lot of talent and creativity in fashion. I came with respect and wanting to discover a world I knew not so much about.
Q: How did you choose the title of this year's magazine?
A: The original title was "Transition." It seems we are very much in a transition on many levels, the financial crisis, the environmental thing. The model is at the end of its cycle and hopefully another one will come. Then, there was the volcano in Iceland. I was interested in this butterfly effect, a very minor eruption in a relatively minor volcano in a far-away island that disrupts life and air travel for over 10 days. I took some pictures of Iceland and as a result of those images, we changed the title. So, in a way Iceland brought the storm.

Q: How did it feel to be a fashion photographer?
A: In my usual work as a photographer I always work alone and confront the world. The fashion shoots were a complete revolution because I was working with a team. I had a creative director, a stylist, a make-up artist, a model. So I felt more like a director than a photographer. Also, normally I face the unknown and here I was working in a controlled environment. I chose the location, the space.
Q: What story are you telling in the magazine?
A: The story of the model is one of transformation. So she starts at the beginning of the magazine as nearly naked which works in parallel with the semi-deserted landscapes. Throughout the book, she is transformed as the landscape changes and becomes more man-made and at the end she is that woman with an armor. Also, I treated these fashion shoots more like a portrait session. I tried to introduce a psychological layer.
Q: How did you find the experience and will you work in fashion again ?
A: Very positive. I took the whole experience as a challenge to approach a field that was not mine. But I am actually very eager to go back to my usual work. This was a parenthesis. I am happy I did it. I think the result is quite interesting, it has some quality but it's not the reason why I chose to be a photographer.
Q: So what drives you in your work as a photographer?
A: There is a humanistic/political aspect that I find morally important. I feel it's important to investigate stories, to create visual documents, to record history. I always quote the example of the concentration camps. If some revisionist historian comes along and says they did not exist, we have Margaret Bourke-White and all these other photographers who showed it was there. That's why today it's important to go to Gaza, to Darfur or Guantanamo to investigate. These are the things that drive what I do.
Q: What is your next assignment ?
A: I am going to Gaza in a couple of weeks for a couple of months.
(Reporting by Dominique Vidalon, editing by Paul Casciato)
Click here to see Magnum's Storm images
© Thomson Reuters 2023 All rights reserved.