Weak rise in retail sales in July disappoints stores
British retail sales rose in July more slowly than stores had expected, dented by unusually rainy weather, a survey by the Confederation of British Industry showed on Monday.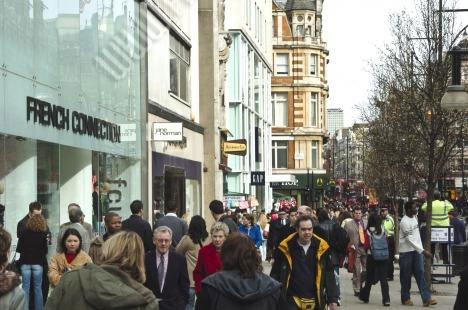 Photo: Pixel Formula
The CBI distributive trades survey's July sales balance fell to +11 from an 18-month high of +42 in June. Analysts had forecast a fall to +15.
Economists are likely to treat the CBI figures with a degree of caution, as last month's strong balance was not reflected in official retail data, which showed barely any growth in June and suffered the biggest quarterly fall in sales volumes since the first quarter of 2010.
The CBI's expected sales balance for August plunged to +3 from +32 for July.
"Retailers reported an annual rise in sales and orders for the third month in a row, but the increase was far slower than firms had anticipated," said Judith McKenna, ASDA Chief Operating Officer and chairwoman of the DTS panel.
"The unprecedented poor weather for the time of year did not help, but retailers also expect conditions to remain tough during August. With consumer confidence weak and wage growth remaining sluggish, the longer-term outlook for retailers remains challenging."
The CBI said the weak rise in sales volumes was driven by lacklustre trade at department stores, as well as poor sales of cultural goods, while grocers and retailers of furniture, clothing and footwear fared better.
British retailers have been struggling as consumers clamp down on spending due to high inflation, muted wage growth, worries about unemployment and government spending cuts.
© Thomson Reuters 2023 All rights reserved.