Women back on top in L'Oreal annual report
PARIS (Reuters) - L'Oreal put a youthful-looking photograph of actor Diane Keaton on its 2006 annual report published on Wednesday as the group seeks to underline a new drive into anti-aging creams.
The fact a woman was used on the front page marked a return to form for the world's largest cosmetics group after its 2005 report featured a man's face for the first time ever, but the choice of Keaton, 61, came with a message.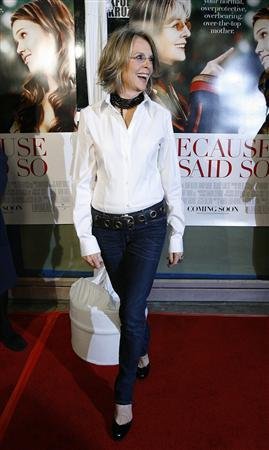 In a special section entitled "The new seniors," L'Oreal said those born shortly after World War Two, the so-called "baby boomers" generation, represented a huge potential market.
"As children of the consumer society, the new seniors have had a style of life which has been more hedonistic than that of their elders and don't have any intention to renounce their habits simply on the pretext of age," it wrote.
L'Oreal noted in 1996 the peak in consumption of beauty products for most people occurred between the ages of 40 and 60. By 2005, that had shifted to between 45 and 70.
About 40 percent of 65-to-69 year olds said they used an anti-aging cream in 2005, compared with just 20 percent in 1996.
In the introduction to the report, Chief Executive Officer Jean-Paul Agon said L'Oreal had invented a "revolutionary" anti-aging molecule, dubbed Pro-Xylane, which was now being used throughout a range of the group's products.
© Thomson Reuters 2023 All rights reserved.