Abercrombie & Fitch to open Champs Elysées store on May 19th
Parisians and professionals in the fashion industry have long been waiting for this day: Abercrombie & Fitch is finally opening a store on the Champs Elysées Avenue. Being fashionable and affordable, the American retailer has proven to be quite popular over the last few years, to the point where Europeans, including the French, will travel to New York just to fill up their suitcases with the brand's products. But just like any other international brand trying to open a boutique on the famous avenue, Abercrombie & Fitch had to face a few obstacles on the way, such as high building costs; acquiring the construction permit from the Deputy Mayor of Paris, Lyne Cohen-Solal; etc.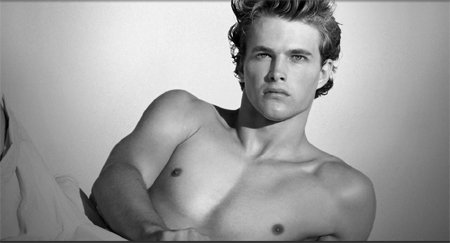 Abercrombie & Fitch
But now the die is cast. The American brand has announced that is going to open the doors of its new store on May 19th at 23 Champs Elysées Avenue and is expecting to see the usual Abercrombie & Fitch fever that comes during store openings.
The brand's press release, distributed by the DM Media agency, states that "The iron doors of its Champs Elysées boutique will be opened to reveal a whole new world to Parisians : the "all-American" heritage, the Ivy League prestige and the most handsome men in the world". As part of its publicity campaign, Abercrombie will be inviting its hottest models from Paris to come to the store a few days prior to the launch.
The campaign certainly worked in September 2009 when the retailer opened its first point of sale in Asia, with the Japan Times reporting that the new Tokyo boutique gathered more than 700 people at its opening. As for the launch in Paris, the store is going to be perfumed with the brand's signature scent 'Fierce' and electronic music will be playing in the background whilst the hottest models welcome boys and girls into the Abercrombie world.
The launch comes at a time when the retailer is drawing its attention to international markets to boost sales. Beyond its American borders, the brand currently consists of 7 Abercrombie & Fitch stores, 4 Abercrombie Kids and 27 Hollister ones, although it is still little when compared to the 340 Abercrombie & Fitch stores that are present in the United States today.
Copyright © 2022 FashionNetwork.com All rights reserved.