Adidas scraps 2009 forecasts, shares drop
FRANKFURT (Reuters) - World No. 2 sporting goods maker Adidas abandoned its 2009 outlook in light of growing economic uncertainty but still confirmed on Thursday, November 6th its forecasts for this year.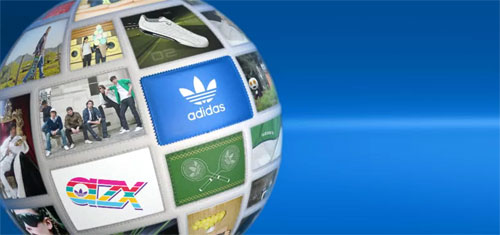 www.Adidas.com
Adidas shares dropped 9.4 percent to 26.71 euros by 1025 GMT underperforming a 4.7 percent drop in Germany's blue-chip DAX index .GDAXI.
Merck Finck analyst Robert Greil said dropping the 2009 outlook was "disappointing, especially already now."
Adidas said it now expects next year's sales and earnings growth to slow, backtracking from its previous outlook for currency-adjusted sales growth of almost 10 percent, with profits rising at least 10 percent.
"The current state of the world economy means we have challenges in front of us that require all our energy and focus," said Chief Executive Herbert Hainer.
The dire outlook was reflected in Adidas' order backlog -- a key indicator of future sales for retailers -- and Merk Finck's Greil said the figures indicated "much tougher business conditions ahead."
Adidas brand order backlog as of end-September was up 4 percent, but football backlogs were negatively impacted as demand after the Euro 2008 soccer championship eased, it said.
Order backlog at its Reebok unit, which it bought in 2006 to complement its strength in classic sportswear such as soccer boots and to compete against the world No. 1 Nike , fell 13 percent as of end-September, it said.
A solid order book prompted local rival Puma last week to lift its 2008 sales forecast and -- just like Nike -- Puma also noted a recovery in the U.S. market.
But Reebok third-quarter North America sales fell 13 percent currency adjusted, while Adidas brand sales rose 3 percent.
"We are clearly disappointed with (Reebok's) current performance and acknowledge there is still a long road ahead of us to visibly improve the situation," Hainer said in a conference call with journalists.
But he said he was confident the challenges Reebok was facing would mainly be resolved by March next year.
Overall, Adidas reported flat third-quarter operating profit of 473 million euros ($608 million) on sales of 3.08 billion euros, up 4.8 percent, both in line with average estimates in a Reuters poll of analysts.
It still expected 2008 currency-neutral sales to grow at a high single-digit rate and net income to rise by at least 15 percent.
Adidas trades at about 9 times 2009 projected earnings, while Nike trades at around 14 times and Puma at a multiple of about 8.
(Reporting by Eva Kuehnen)
© Thomson Reuters 2023 All rights reserved.