Al Hokair reportedly finalizing deal for first business in Europe
Based in Saudi Arabia, the Al Hokair group runs wholesale and retail businesses in textiles, cosmetics, shoes, furniture and jewelry. But it is also involved in the restaurant business, eyewear, sports equipment and the manufacturing of scarves and embroidered fabrics. In the Middle East, its subsidiary Alhokair Fashion Retail is one of the region's major retail chains, with a network of 1,400 stores. It is also a key partner for many Western brands like Clarks, Women's Secret, Mavi, Salsa, Topshop, Marks & Spencer, Celio, Zara and Gap.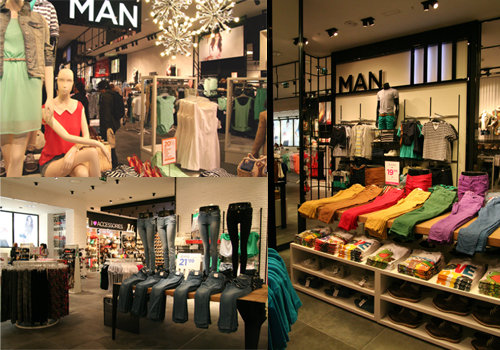 The Suite Blanco store in Lyon, France. Photo FashionMag.com/i>
But the group, whose sales are upwards of 900 million euros, is now showing that it has ambitions outside of its historical territory. It already has a U.S. subsidiary, Retail Group of America, and is now investing in Europe. According to Spanish news outlet Modaes, the Saudis are finalizing a deal to acquire the Spanish chain Blanco, known in France under the name Blanco Suite.
Active mainly in Spain, the chain posted sales of 300 million euros last year but has been hit hard by the drop in Spanish consumer consumption. This year it had to implement a plan to reduce its workforce and close 30% of its stores.
With this takeover, Al Hokair's has now entered the European market and plans to expand its presence. According to the Spanish media, the company intends to develop its expertise with this initial franchise for its expansion in Spain. It has reportedly signed a deal with Aldo shoes and is negotiating with British Monsoon to run its Spanish business for the Monsoon chain and the Accessorize accessories stores.
Copyright © 2023 FashionNetwork.com All rights reserved.