Alexander McQueen launches first China boutique
It is now Alexander McQueen's turn to strengthen its position in the Chinese market. Already sold in multi-brand stores, PPR's luxury brand has just opened its first China boutique in Beijing. In order to launch the boutique, which covers a total area of 400 square metres over two floors, the fashion house partnered with Joyce, a Hong-Kong-based luxury retailer which has already opened a number of franchises in China with other big European names such as Marni, Dries Van Noten and Balenciaga.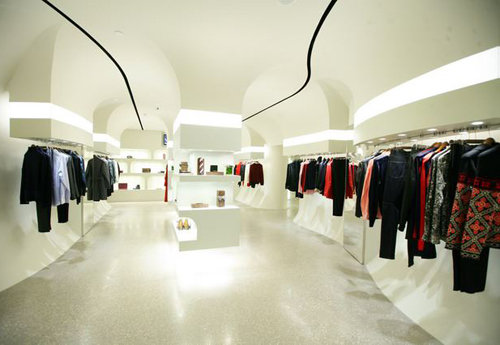 Alexander McQueen's new Beijing store
The new boutique can be found in Sanlitun North Village, a luxury shopping centre in Beijing. To celebrate the occasion, Joyce and Alexander McQueen's creative director Sarah Burton recreated the label's Autumn-Winter 2011 show as seen in Paris.
Operating another 5 franchises in the Middle-East and 8 flagship stores in the United States, Japan, Milan and London, the capital that experienced first-hand the British designer's blossoming, the brand currently runs a total of 14 stores.
Copyright © 2023 FashionNetwork.com All rights reserved.