Alexon rescue follows administration
LONDON, Sept 29 (Reuters) - British fashion retailer Alexon has become the latest casualty of the economic downturn, going into administration before being sold to private equity firm, Sun Capital Partners.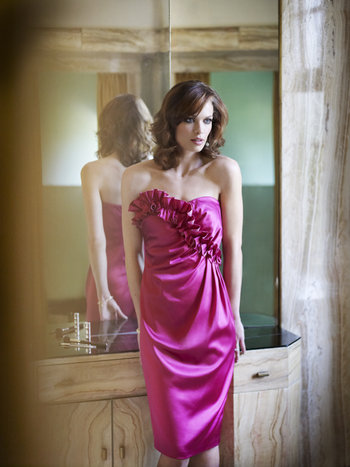 www.alexon.co.uk


The so called pre-pack administration with KPMG, which secures continuing employment for Alexon's staff of about 2,700, was agreed on Thursday after the firm failed to secure additional funding, leaving it unable to trade as a going concern.
Shares in Alexon, which trades as Ann Harvey, Kaliko, Dash and Eastex, were suspended earlier at 2.825 pence, valuing the firm at about 4.2 million pounds ($6.6 million).
The firm said last month it had net debt of 12.9 million pounds.
Alexon's demise as a listed entity comes on quarterly rent day, when the fourth quarter's rent is due to be paid in advance.
Experts expect more retail failures as severe macro-economic headwinds take their toll on cash-strapped consumers.
($1 = 0.639 British Pounds) (Reporting by James Davey; editing by Neil Maidment)
© Thomson Reuters 2023 All rights reserved.