American Apparel gets financing lifeline from investors
April 27 - American Apparel said it has raised $14.9 million in capital by selling some of its shares at a discount of 43 percent to a group of private investors led by Canadian financier Michael Serruya and Delavaco Capital.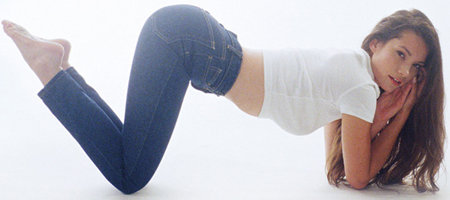 American Apparel ad
The 15.8 million shares sold represented 20.3 percent of the company's outstanding stock on March 31, according to Reuters data.
American Apparel has been dealing with a long-running sales slump, and had recently warned that it may have to file for bankruptcy if it does not raise enough money to keep running.
Under the new agreement, the new investors get the right to purchase up to an additional 27.4 million shares at the same price within 180 days.
The company said it is also in discussions with creditors Bank of America and Lion Capital to raise the minimum excess availability requirement to $12.5 million from $7.5 million and also to expand Lion's anti-dilution protections.
The credit amendments being considered are also expected to waive the requirement that fiscal 2010 results not contain a "going concern" or similar qualification.
Shares of the company fell to $1.40, before inching up to $1.50, down 5 percent on Tuesday on the American Stock Exchange.
(Reporting by Nivedita Bhattacharjee and Abhishek Takle in Bangalore; Editing by Joyjeet Das)
© Thomson Reuters 2023 All rights reserved.