Aquascutum to change hands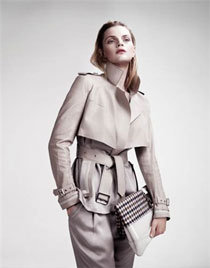 Aquascutum.
According to the Sunday Times, Aquascutum could be changing hands. The British label, known for its trench coats, has been owned since 2009 by Harold Tillman, founder of the British brand Jaeger, who is said to have commissioned Rothschild to analyse "strategic options" at the beginning of this year. The Sunday Times mentioned as possible buyers the Hong-Kong based group, YGM Trading, who already hold the licence for Asia – and who were among the interested parties in 2009. Last July, YGM, who already hold the licence for Aquascutum and the French label Guy Laroche in Asia, had confirmed that they intended to target little known European companies already present on the Asian market.
Copyright © 2023 FashionNetwork.com All rights reserved.