Asics sales are up, profitability down
Except in Oceania, sales of Asics are progressing well in all regions of the globe for its fiscal year 2012/2013. At December 31, for its first three quarters, the Japanese group reported increases in sales of nearly 6%, reaching a figure of over 1.8 billion Euros. The International figure rose nearly 7% to 1.2 billion, particularly through the group's integration of Haglöfs--which was responsible for 65 million euros in turnover in 2010--as well as that of Asics Canada. Its domestic market made 629 million euros in sales (4%). The increase is partly attributable to running and basketball shoes.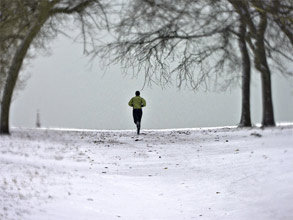 In Japan, sales of Asics are buoyed by the performance of its running and basketball shoes - Photo Asics

But even as its sales are growing, profitability seems to be affected. Its operating profit also declined by 11% dropping to 168 million euros. Europe, the group's second market, where sales rose more than 8%, saw its operating result decline by nearly 21% to 76 million euros. The same is true of its U.S. market whose operating profit was also down 10% at 37 million.

Ultimately, only Japan and East Asia is progressing equally well in terms of both sales and operating profit. Japan accounts for 29 million (32%) of the operating profit and Asia for 9 million euros (+61%).
Copyright © 2023 FashionNetwork.com All rights reserved.