Azzaro and F2M Distribution to launch Azzaro Maison collection in 2011
The couture house and F2M Distribution, subsidiary company of the F2M Group, have just signed a license agreement for the manufacturing and distribution of Azzaro Maison, arriving in shops in January 2011.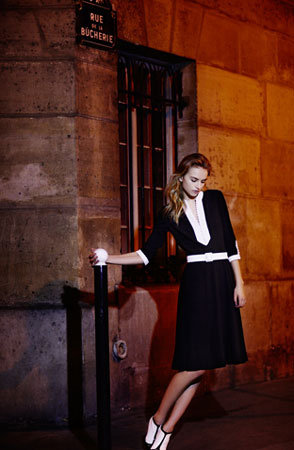 Azzaro's Winter collection 2011
Azzaro's artistic direction is under the leadership of Vanessa Seward. In the midst of renovation, the company hopes to broaden their market with the new Maison line. In order to develop it, the brand of prêt-a-porter and perfumes has decided to collaborate with F2M Distribution, since the latter specialises in household linens.
Founded in 2009, F2M Distribution will be in charge of making and distributing the Azzaro Maison collection which will offer bed, table and bathroom linens.
The line will be sold from January 2011 through selective distribution. It will be available for purchase in the whole world apart from Greece and Cyprus.
Copyright © 2023 FashionNetwork.com All rights reserved.