Bestseller gets a giant showroom in Berlin
Bestseller is looking forward to seeing you in Berlin. The Danish group will invest, from the 18th to the 20th of January, on the same dates as Bread & Butter, in the Arena, the legendary concert hall in the German capital. The event will bring together various brands. The building, which spans 75,347 sq-ft (7,000 m2) on the banks of the Spree, was built in 1927 and served as the central bus station before getting a second lease on life in 1995.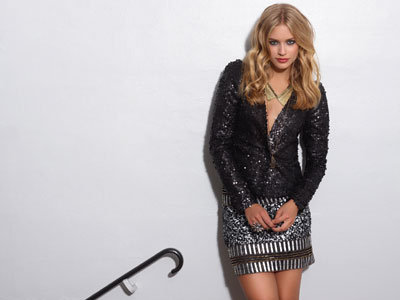 Vila ad campaign



Jack & Jones, the mens' denim brand, will take up 7,530 sq-ft (700 m2). Vero Moda, the women's fashion brand, will have 4,574 sq-ft (425 m2) to call its own. Vila, catering to a younger demographic, will present its first winter collection along with its express summer 2012 collection upon 2,368 sq-ft (220 m2). Finally, Pieces (accessories) and Selected Menswear will respectively have 2,150 sq-ft (200 m2) and 1,614 sq-ft (150 m2) each. The group will also welcome retail customers in Germany; for Jack & Jones. It should be noted that the premium products are too high-end for Bestseller and Bread & Butter is too selective for the group's brands.
Copyright © 2023 FashionNetwork.com All rights reserved.