Boscov's to begin 10 store closings on Saturday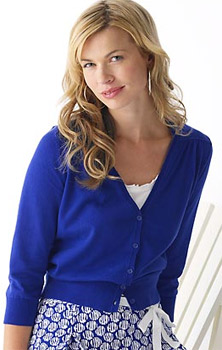 www.Boscovs.com
NEW YORK, Aug 15 (Reuters) - Bankrupt U.S. department store chain Boscov's Inc will begin store closing sales at 10 stores on Saturday as part of its restructuring plan, according to liquidation company Gordon Brothers Group on Friday.
Boscov's gained court approval on Thursday for liquidators to begin the sales at locations in Pennsylvania, Maryland, New Jersey and Virginia.
A joint venture between Gordon Brothers and Hilco Merchant Resources submitted the highest bid for the right to conduct the liquidations, according to court documents.
The sales come in the midst of the back-to-school shopping season and early holiday shopping.
"We don't expect this sale to last very long," Michael Keefe, president and chief executive officer of Hilco, said in a statement.
Founded in 1911, Boscov's describes itself as the largest family-owned, full-service U.S. department store chain, with 9,500 employees and 49 locations in Pennsylvania, Delaware, Maryland, New Jersey, New York and Virginia. Five of the 10 stores slated for closing are in Pennsylvania.
Boscov's filed for bankruptcy protection from creditors on August 4th citing a decrease in consumer spending and inability to locate new equity investors. The chain is exploring a possible sale to a third party.
The department store chain joins a slew of other retailers that have filed for protection from creditors as higher gas and food prices have crimped nonessential consumer spending. Home goods retailer Linens 'n Things, apparel chain Steve & Barry's and jewelry company Whitehall Jewelers all filed for bankruptcy protection this year. (Reporting by Emily Chasan and Chelsea Emery; Editing by Toni Reinhold)
© Thomson Reuters 2023 All rights reserved.