Brown Shoe to cut jobs, close some stores
Jan 21 (Reuters) - Footwear retailer Brown Shoe Co Inc (BWS.N) said it will cut jobs and close some stores as part of its cost-reduction initiatives, and expects annual savings of about $22 million, beginning in fiscal 2009.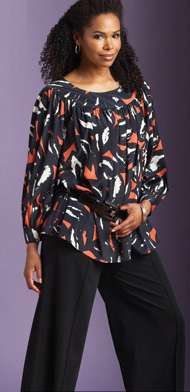 www.brownshoe.com
The seller of shoe brands such as Naturalizer, LifeStride and Via Spiga has been hurt by shoppers reining in spending to concentrate on essentials such as food as they combat falling home values and tighter lending conditions.
Brown Shoe said it will discontinue wholesale shipment processing at its distribution center in Fredericktown, Missouri, a move that would permanently lay-off 59 associates.
The company, which also plans to close 30 to 35 Famous Footwear stores in 2009, said the size of its credit facility has been increased to $380 million from $350 million, and the maturity date has been extended to Jan. 21, 2014, as part of an amended agreement.
Brown Shoe said it has offered a voluntary separation package to its domestic employees, adding that it will also initiate involuntary reductions in workforce within the next two weeks.
Shares of company closed up 58 cents, or 10.55 percent, at $6.08 Wednesday on the New York Stock Exchange. (Reporting by R. Manikandan in Bangalore; Editing by Deepak Kannan)
© Thomson Reuters 2022 All rights reserved.