Capital Shopping Centres rents fall as shops go bust
Capital Shopping Centres, which owns 15 of Britain's biggest malls, said like-for-like net rental income fell 2.3 percent in the first half of 2012 as retailers went bust in the country's increasingly tough economic climate.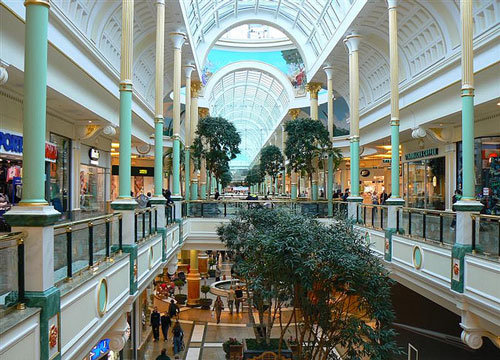 The Trafford Centre
The figure was 181.8 million pounds ($281.3 million) in the six months to 30 June, with rental increases in some parts offset by tenant failures, the company said in a results statement on Thursday.
"The unsettled macro environment remains a significant influence on the UK retail property occupational market," the company said.
"For CSC, tenant failures are the most direct effect of the weak environment, with some short term disruption while agreements are reached with successor or replacement operators."
CSC owns more than 16 million square feet of shopping space valued at 7 billion pounds in some of the UK's biggest malls like Lakeside in Essex, south-east England, and the Trafford Centre in Manchester.
The economic impact of a sodden summer was laid bare last week by dire news from major retailers showing that torrential rain had hurt already weak demand in an economy showing few signs of pulling out of recession.
CSC said footfall was down one percent in the year to date, outperforming the UK benchmark, which dropped by 3 percent, due to the fact its malls were among the biggest and most popular in the country.
© Thomson Reuters 2022 All rights reserved.