Carrefour names new independent board member
May 25 - Carrefour, Europe's largest retailer, named economist Mathilde Lemoine as an independent board member as it seeks to rebut criticism its directors are too beholden to two top shareholders.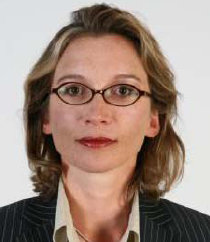 Mathilde Lemoine
Carrefour, which is seeking to restore confidence after two profit warnings and controversial plans to spin off assets, is under pressure to show it is acting the interests of all its shareholders and not just those of top holders Colony Capital and Groupe Arnault.
Lemoine, an economist for banking group HSBC, will fill the seat of former PSA Chairman Jean-Martin Folz, who quit in March over what many analysts believe to be strategic differences.
Lemoine will replace Folz for the rest of his term, that is until the 2012 shareholders meeting, Carrefour said on Wednesday.
Carrefour shareholders will be asked to approve Lemoine's appointment at their annual meeting on June 21, 2011.
Lemoine did not have any link to the company that could call into question her freedom of decision and judgment, the statement said.
The existing business between Carrefour and HSBC represents less than 1 percent of each entity's total revenues, it said.
Colony and Arnault, which own 14 percent of the capital of Carrefour and 20 percent of its voting rights, command three out 11 board seats at Carrefour.

(Reporting by Dominique Vidalon; Editing by David Holmes)
© Thomson Reuters 2023 All rights reserved.