Carter's restatement plans drag down shares
By Nivedita Bhattacharjee
BANGALORE (Reuters) - Carter's Inc (CRI.N) shares fell as much as 15 percent Tuesday 10 November, a day after the children's clothing retailer said it would restate some historical results for periods beginning in fiscal 2004.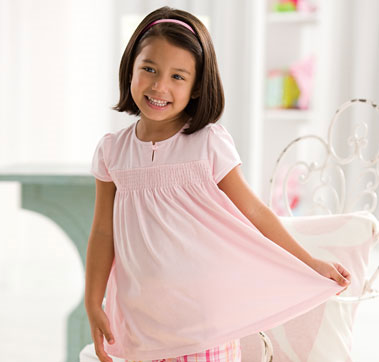 Carter's Kids' Wear (www.carters.com)
Late last month, Carter's had postponed its third-quarter results to November 12, saying it needed more time to complete a review of its accounting for discounts offered to some wholesale customers.
As a result of this review, the company concluded that its consolidated financial statements for the fiscal years 2004 through 2008, and the fiscal quarters from September 29, 2007 through July 4, 2009, should be restated.
"We think this could take weeks to resolve, so it will be December at the earliest (by when they can reports results)," Margaret Whitfield, analyst at Sterne, Agee & Leach, said.
Whitfield said the confusion relates to the timing of discount allowances being recorded and that some of these commitments were not disclosed to the firm's finance group.
"I don't think it is an issue for the holiday season -- the goods are already in stores and this is a very strong brand," Whitfield said, adding that the stock's weakness is a buying opportunity.
The stock has shed about a quarter of its value since October 26, the day before the company first announced the accounting issue. Prior to that, it had more than doubled from a year-low of $13.87 in February.
Carter's shares were trading down 12 percent at $21.13 Tuesday (10 November) afternoon on the New York Stock Exchange.
Analyst Whitfield also said the development could lead to a change in company management, since the current chief executive was Carter's chief financial officer for the stated periods of restatement.
CEO Michael Casey took charge in January this year.
The Atlanta-based company could also be approached by activist shareholders seeking a change in control, or even see interest from private equity or strategic buyers, the analyst said.
(Reporting by Nivedita Bhattacharjee in Bangalore; Editing by Jarshad Kakkrakandy, Anthony Kurian)
© Thomson Reuters 2023 All rights reserved.