Casino takes Galeries Lafayette to court over Monoprix
PARIS - Retailer Casino said it was taking French peer Galeries Lafayette to court to force it to respect commitments relating to their Monoprix food and fashion joint venture.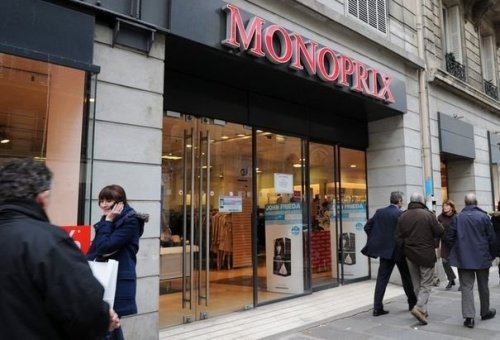 One of Monoprix's stores - Photo: AFP
The two are locked in a battle for control of Monoprix and disagree over how much it is worth.
Galeries Lafayette and Monoprix could not be reached for comment.
Last week, Casino filed a complaint with the Paris Commercial Court against Galeries Lafayette and its three representatives on the board of Monoprix to force them to comply with an agreement allowing Casino to name the chief executive of Monoprix from March 31, Casino said on Tuesday.
Casino said Galeries Lafayette has violated their contractual agreement as Monoprix board members voted at a Feb. 22 board meeting to extend for one year the mandate of Philippe Houze as chairman and CEO.
The three Monoprix board members targeted by the complaint are Houze, Galeries Lafayette owner and supervisory board chairman Ginette Moulin and Philippe Lemoine, head of Galeries Lafayette's services unit, LASer.

Reporting by Dominique Vidalon; Editing by Dan Lalor
© Thomson Reuters 2023 All rights reserved.