Cavalli Fragrances' new license with Coty Inc.
Roberto Cavalli Group, one of the most prestigious Italian fashion brands, and Coty Inc., a leading global beauty company, have announced that they have signed a license agreement for the creation, development, and distribution of "Roberto Cavalli" and "Just Cavalli" fragrances. This takes place when current ICR-ITF licence term ends.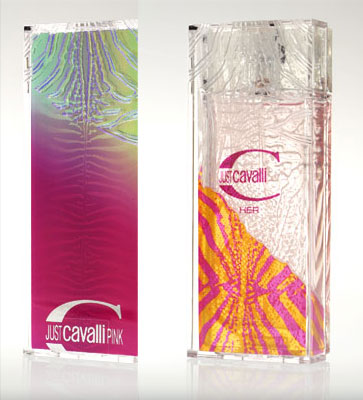 Just Cavalli Fragrance currently licensed to ICR-ITF
The new agreement with Coty will start in July 2011, when the existing fragrance license agreement for "Roberto Cavalli" and "Just Cavalli" expires.
The new license agreement with Coty, who will manage the license out of its Coty Prestige division, has the objective to further develop the presence of "Roberto Cavalli" and "Just Cavalli" fragrances internationally, which will be in full selective distribution starting from Spring 2012.
Roberto Cavalli, President of Roberto Cavalli Group declared – "together, we will be able to create some new and fantastic fragrances inspired by the world and lifestyle of Cavalli."
"With his colorful and elite sense of style, Roberto Cavalli brings an undeniably unique signature to fashion." – said Bernd Beetz, CEO, Coty Inc.
Coty, created in Paris in 1904, now has annual net sales of nearly $4 billion and Coty Prestige boasts a brand portfolio including Calvin Klein, Chloe, Davidoff, Jil Sander, Karl Lagerfeld, Marc Jacobs, Vera Wang, and Vivienne Westwood.
Financial terms of the agreement were not disclosed.
By Rosie Hart
Copyright © 2023 FashionNetwork.com All rights reserved.