Chico's, American Eagle post sharply lower profits
By Martinne Geller
NEW YORK (Reuters) - Apparel retailers Chico's FAS Inc and American Eagle Outfitters Inc posted sharply lower profits on Tuesday, hurt by weaker sales and by increased markdowns needed to move unsold merchandise.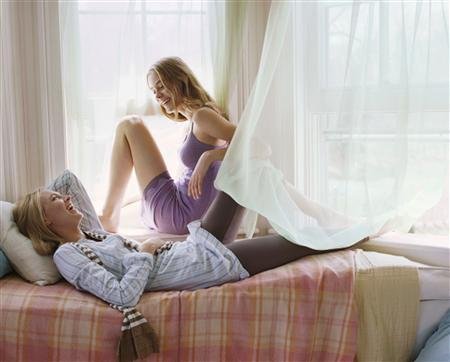 In both cases, the results beat analysts' average estimate, according to Reuters Estimates, by a penny.
Shares of Chico's, which targets mature women, jumped as much as 10 percent before the bell as the company said it expects trends to improve and that it would be profitable in the second half of the year.
Teen apparel chain American Eagle, which forecast third-quarter results below analysts' estimates, saw its shares fall as much as 7 percent.
American Eagle said second-quarter net income fell 26 percent to $59.8 million, or 29 cents per share, from $81.3 million, or 37 cents per share, a year ago.
Chico's, which operates the Chico's, White House Black Market and Soma Intimates chains, said second-quarter profit tumbled 83 percent to $6.7 million, or 4 cents per share, from $38.7 million, or 22 cents per share, a year earlier.
"The second-quarter financial results were not up to our standards," said Jim O'Donnell, American Eagle's chief executive.
Total sales fell 2 percent to $688.8 million for American Eagle.
The company said it expects to earn 31 cents to 36 cents per share in the third quarter, below Wall Street's expectation for 39 cents per share, and the company's profit of 45 cents per share in the year-ago quarter.
Chico's said sales for the quarter, ended August 2, fell 7.1 percent to $405.2 million.
Sales at stores open at least a year, or same-store sales, fell 15.9 percent, driven by a 19 percent decline at its Chico's chain and a 12 percent decline at White House Black Market.
The company said quarterly gross margin decreased 15 percent, as Chico's had to mark down merchandise to reduce inventory.
"The retail environment continues to be challenging as customers remain increasingly cautious in their spending across the entire retail sector, especially in the missy category," said Chief Executive Scott Edmonds, referring to the category of retailers that target mature women.
Edmonds said he expects same-store sales for the fall season to remain negative, but that the company "will be profitable in the second half" of the year.
Chico's shares rose to $5.50 in pre-market trading from its close of $4.98 on Monday. American Eagle slipped to $13.67 from $13.74 after falling as low as $12.75.
(Editing by Dave Zimmerman)
© Thomson Reuters 2023 All rights reserved.